ilke homes raises €70m in latest funding round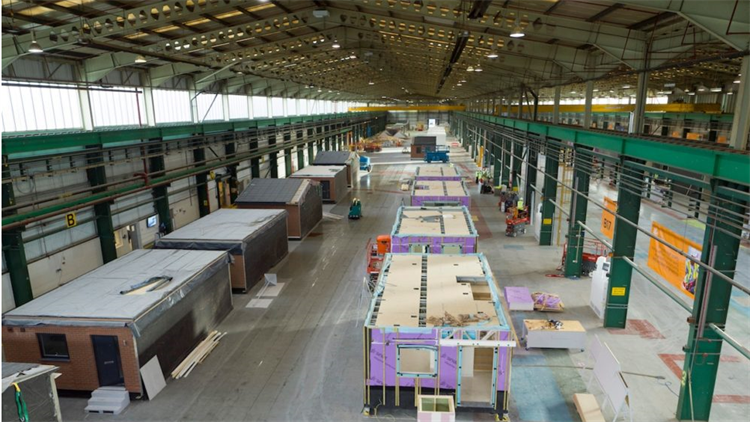 Modular housing firm ilke homes has raised £60 mln (€70 mln) in its latest funding round to scale up its operations and deliver over 10,000 sustainable homes over the next five years.
The £60 mln raise was split between £30 mln from UK government agency Homes England and £30 mln of equity from multiple new investors.
The Guinness Partnership, one of the UK's largest providers of affordable housing and a customer of ilke Homes, is one of the new equity investors. The housing association has signed two deals with ilke Homes in the last year, for sites that will deliver 250 factory-built homes.
Tech-focused family office Middleton Enterprises and private equity firm Sun Capital have also taken equity stakes. TDR Capital has also injected further equity.
Government backing
The £30 mln of debt comes via a facility from Homes England's home building fund. The government's housing agency invested an initial £30 mln into ilke Homes back in 2019, which marked the first time the agency had ever directly invested to boost an offsite manufacturer's production capacity.
The announcement comes at a time when the government is championing offsite manufacturing - where homes are manufactured along production lines in a factory - as a solution to ramping up the delivery of high-quality, energy-efficient housing across the UK to tackle climate change and acute housing shortages.
Stephen Robertson, founding partner at TDR Capital, said: 'The defensive attributes of residential property are attracting unprecedented levels of investment globally, but without a meaningful strategy to build greener, more energy-efficient homes at scale, we have no hope of meeting climate targets.
'Precision-engineering housing will be a critical solution to greening cities and with housing needs continuing to significantly outstrip supply, we are also confident that this sector is immensely scalable. We believe there is huge potential for multiple other investors to work with us on spearheading this positive change.'
Harry Swales, chief investment officer at Homes England, said: 'Manufacturers like ilke Homes are vital if developers are to build new sustainable homes at the pace and scale the country needs. This debt facility from the home building fund shows our commitment in increasing productivity and efficiency in construction to meet government's housing delivery ambitions.'
Stephen Stone, a board member of ilke Homes, said: 'This announcement proves that there is a shared ambition among the public and private sectors to find innovative solutions to structural issues that have dogged the construction and housebuilding industries for decades.
'The new funding will be transformational for ilke Homes, allowing the company to invest heavily in automating more of its manufacturing processes to drive efficiencies, secure more sites and expand its 'package deal' strategy, which offers full development service of site, infrastructure and homes in a rapidly growing market.
'Both housing associations and build-to-rent operators are looking to scale up delivery of homes over the next few years, and ilke Homes' potential to deliver modern homes quickly and sustainably is an attractive proposition to these companies.'
ilke Homes' most recent fundraising round follows a year of rapid growth, which has seen the company grown its order book to over £200 mln, signed a sector-defining deal with FTSE 100 firm Boots UK to deliver over 600 homes in Nottingham, and appointed Crest Nicholson's former chief executive, Patrick Bergin, as chief financial officer.