UK start-up launches embodied carbon estimation app
In PropTech
09:20, 29 March 2022
3438 Views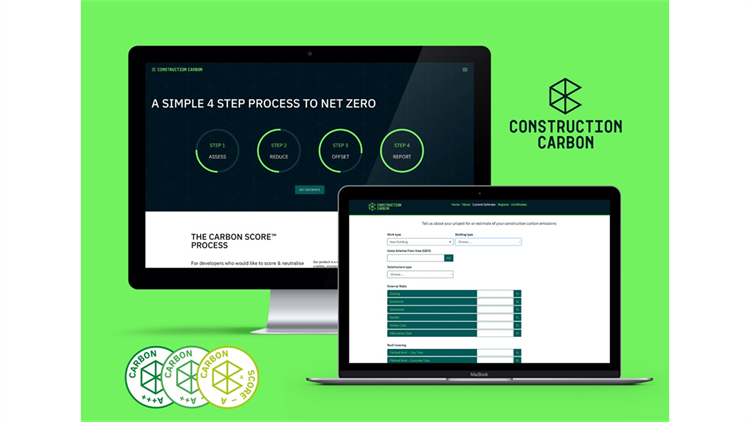 Proptech start-up Construction Carbon has launched a free website application that enables project developers to get a quick idea of their upfront embodied carbon emissions prior to starting works.
The Construction Carbon Estimator app enables anyone from large-scale commercial developers to smaller home renovators to factor in their carbon emissions at the point of design. It works by plugging in a few variables about the type of property – industrial, commercial or residential, the internal floor area and materials used for construction.
The idea emerged in 2019 when Tom Scott, a chartered surveyor, began having conversations with clients - developers and contractors – who wanted to lower their embodied carbon. He tried to help them find a simple carbon calculator, but there wasn't one available, so he developed one himself.
Scott, founder and co-director of Construction Carbon, says the new app fills a gap which had until now made sustainability calculation in real estate available to only a small percentage of the industry.
'Embodied carbon contributes to 11% of global emissions and the need to reduce it tops the real estate agenda,' he says. 'The Construction Carbon Estimator does not replace a formal assessment, but it provides the basis for understanding the link between construction materials and embodied carbon emissions. This tool will hopefully incentivise people to use alternative construction methods in a bid to tackle net zero.'
Founded in 2020 and operating throughout the UK, Construction Carbon provides carbon performance scoring and verification for anyone undertaking a construction project.
The start-up is backed by London's Centre for Climate Change Innovation, Slaughter & May's 'Fast Forward' accelerator programme and is part of social housing group Aster's inc. foundation.
Scott and co-founder Gilbert Lennox-King have over 30 years of combined experience in sustainability consulting and surveying within the built environment.