iFunded investment platform opens to crypto currencies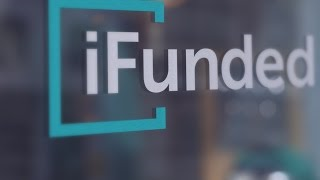 Digital real estate investment platform iFunded has announced that it will also accept crypto currencies, in a first for a vehicle of this kind.
Berlin-based iFunded calculates that more than €100 bn of capital is held in crypto currencies worldwide, with bitcoin enjoying a market capitalisation of around €64 bn and Ether contributing another €13 bn.
'Our platform is now also interesting for crypto currency owners who wish to exit the crypto market because of its volatility,' said Michael Stephan, founder and managing director of iEstate, the operator of iFunded. 'Real estate investments offered on the iFunded platform are not affected by fluctuations as investors receive a fixed interest rate.'
Stephan added: 'The acceptance of Bitcoin and Ether as payment methods are the first step in our integration of blockchain technology on our platform. The next step is to offer regulatory approved Security Token Offerings. With Security Token Offerings, real estate developers can reach an even wider circle of investors.'
The iFunded founder said that in the future, securities transactions via blockchain would also be available.
He also assuaged fears associating crypto currencies with money laundering.
'As with payment in Euro, investors must prove their identity when paying with crypto currencies and go through the so-called know-your-customer process at iFunded. In addition, a strict compliance framework is in place, using industry-standard tools and guidelines that are parallel to the practices of financial service providers. This ensures that the transferred coins do not originate from illegal transactions.
'In many investment opportunities with crypto currencies, the investor remains anonymous, but not with us. In order to prevent money laundering and because iFunded attaches great importance to transparency, we identify every single investor, even if he or she invests using crypto currencies,' Stephan said.
The first crypto currency-friendly fund went live on the platform on April 1. Erfurt Portfolio 1 comprises residential and commercial properties in Erfurt and the surrounding area, offering investors annual interest of 5.5%, paid twice a year. More than 50% of the project has already been financed, according to the firm.