Zamo Capital invests in innovative social housing vehicle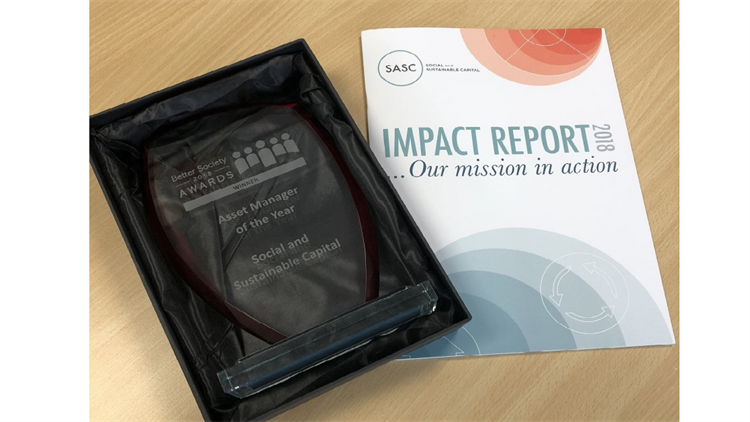 European impact investor Zamo Capital I has made its first investment since launching in November 2019, in a specialist UK investment manager focused on social housing.
According to Zamo, the investment in Social and Sustainable Capital (SASC) comes at a time when the social housing sector is showing 'marked resilience' in comparison to the majority of the real estate market. 'The impact of Covid-19 has increased the already considerable demand for safe, stable and appropriate housing for the most disadvantaged in our society and reinforced the appeal of stable rental payments paid by government,' Zamo said.
Zamo's investment is designed to back SASC's ability to respond to demand, by scaling its activities and accelerating fundraising for its social and sustainable housing fund (SASH). This fund generates both commercial returns and significant impact, according to SASC.
Finance provided by the fund allows high-performing social enterprises which have a strong track record in the management of social housing to purchase properties, located in areas where the borrower has geographic knowledge and a close relationship with the local authorities who are the source of the rental income.
The fund's target is to provide homes for 10,000 people who are homeless, or at risk of becoming so, whilst generating attractive returns for investors.
Pandemic effect
Jim Roth, founder and partner of Zamo, commented: 'The pandemic creates more need than ever for social housing.
'The SASC housing fund, backed by both property and very stable government welfare payments, helps transform social enterprises from being renters of property to owners. It provides investors with an opportunity for commercial returns as well as a way to fulfil their ESG obligations.
'It will be attractive to a broad range of investors who want to both make impact investments and meet their fiduciary obligations, including institutional asset managers, local government, foundations and family offices.'
SASC was founded in 2012 by Ben Rick and Adam Knight following careers at leading investment banks including Bank of America Merrill Lynch and Goldman Sachs.
Nat Sloane, chair of SASC, said: 'The board of SASC is very pleased that Zamo Capital has decided to support our expansion plans. SASH is an innovative product that can deliver deep social impact for vulnerable people and provide a solid risk-adjusted return to investors.
'Members of the SASC Board and investment committee believe in the social impact and return potential of both SASC and SASH. We have invested a substantial sum into SASC alongside Zamo and into the first close of SASH.'
SASH's other investors include institutional asset managers, endowments, foundations and family offices such as CCLA Investment Management, Big Society Capital, University of Edinburgh Endowment, and Garfield Weston.