WeWork finally goes public through BowX merger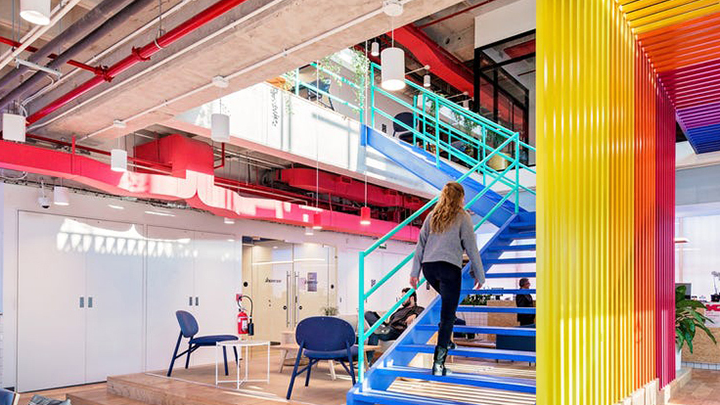 Global shared office provider WeWork has inked a merger deal with a special-purpose acquisition company (Spac), allowing the beleagured flexible space giant to finally go public.
After abortive attempts at an initial public offering (IPO), WeWork has opted to merge with BowX Acquisition, a stock exchange-listed shell company which focuses on buying other companies. WeWork will receive $1.3 bn (€1.1 bn) in cash, including some $800 mln from investors including BlackRock, Insight Partners and Starwood Capital Group.
According to Reuters, Adam Neumann, co-founder of WeWork and former chief executive, helped convince Wall Street-backed BowX to clinch the deal with the flex office specialist.
BowX, led by co-chief executive Vivek Ranadivé, had been searching for a firm to buy after raising $420 mln in an IPO in August. BowX was founded in May 2020 and is headquartered in Menlo Park, California. Sources say that BowX was the only Spac seriously in the running to take over WeWork.
According to WeWork, the deal with BowX gives it an equity value of $7.9 bn, significantly lower than the $50 bn figure placed on the firm when it first sought to go public.
The listing concludes a long and tortuous route for WeWork to reach the public markets. The firm's first shot at an IPO failed in 2019, after which Japan's SoftBank stepped in with a bailout for the firm - on the condition that Neumann was unseated.
But SoftBank's $10 bn rescue deal in October 2019 failed to wipe out the compamy's consecutive years of losses, credited to its structural problems, including its explosure to long leases on commercial real estate.
Since the pandemic, WeWork has closed multiple locations, reporting losses of $3.2 bn in 2020 alone. The Financial Times said it saw documents suggesting that occupancy rates across its global portfolio fell to 47% at the end of 2020, down from 72% at the start of the year.