Trei turns to virtual visits for latest Wroclaw apartment scheme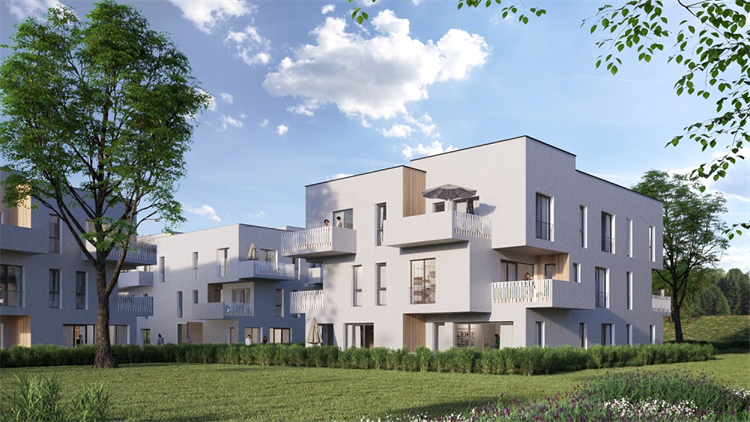 German residential and retail developer and landlord Trei Real Estate has successfully completed another 62 apartments in its latest Wroclaw scheme, with potential customers circumventing lockdown by booking digital appointments to view the units.
The Bacciarellego 54 scheme has now completed the first construction stage, of which half the apartments have already been sold. In parallel, Trei has kicked off sales for another 27 apartments that are part of the second construction stage.
Work on this second construction phase is expected to begin during the third quarter of 2020 and to be concluded by the end of 2021. The project will continue with further construction stages, and ultimately deliver a total of 280 apartments.
Pepijn Morshuis, CEO of Trei Real Estate, said: 'The completion of the first construction stage marks an important milestone for this large-scale project. We are noting strong demand for apartments, and this despite the constraints caused by the coronavirus crisis.
'Trei implemented measures on location to ensure that customers get all the information they need even without direct personal contact. For example, there is the option to engage in video chats with our staff on the ground. Another option is to place digital apartment reservations online.'
The development is located in Biskupin-Bartoszowice, a district in the eastern part of the city.
Trei is planning to build a total of 1,600 residential units in Poland in the years ahead. In late March, for example, the company launched the sales drive for the apartments of a development in Lodz.
Morshuis added: 'In addition to Wroclaw and Lodz, we secured additional plots of land in Warsaw and Poznan. Trei focuses its residential construction activities in the country's major cities, such as Warsaw, Krakow, Gdansk, Poznan or Lodz. The Polish real estate market is highly attractive for us as developers. Modern apartments are in short supply in Poland, which is why demand is so strong.'