Techspace opens new 'connected office' type for tech scale-ups
In News
11:56, 26 March 2019
1328 Views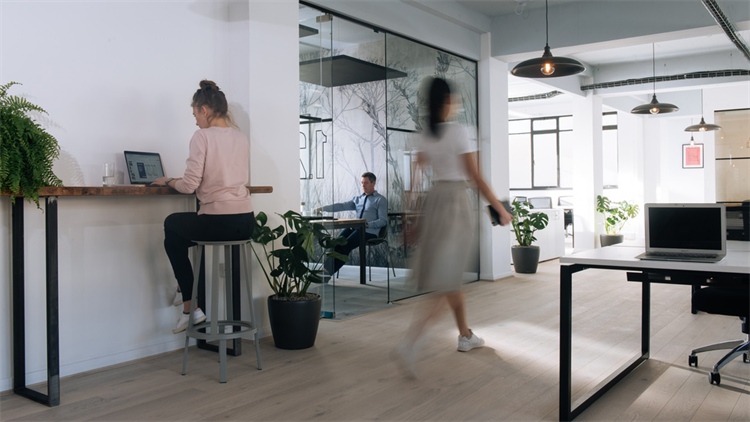 Techspace, a flexible workspace provider for technology businesses, has launched a 'hub and spoke' office type aimed at mid-sized, high growth businesses as part of its strategy to capture 20% of London's scale-up market.
News website Business Insider is the first tenant for the new model, which allows businesses to use Techspace's facilities while having their own dedicated headquarters.
The 465 m2 office in Techspace's Shoreditch South building is connected to the 'hub' at Luke Street, three minutes' walk away away, giving Business Insider access to shared facilities such as meeting rooms, concierge services, a bookable events space and community member lounge.
Techspace CEO David Galsworthy said: 'The Hub and Spoke model delivers the core features scale-up businesses need, without any of the fluff that much larger member companies don't want to pay for. Scale-ups want more dedicated spaces, fewer interruptions, less exposure to shared features and a space that feels like home.
'Hub and spoke empowers mid-sized companies to attract and retain top talent by taking ownership of their environment and developing their own unique culture.'
The Business Insider office has been purpose built for larger teams looking for an alternative to a commercial lease as they grow their operations. The company has been using Techspace facilities for five years and has moved across fourv locations in that time, growing from three staff members to more than 70.
Julian Childs, managing director UK & SVP International, said: 'The balance between ownership and flexibility is key for us. Harnessing culture is a lot about the environment, so being able to design our own workspace is invaluable to the business.
'5,000 square feet might be right for us today, but we know if it's not right for us in 12 months there's another Techspace option we can take.'