Reevo 360 adds Hazmat suits to estate agents' toolkit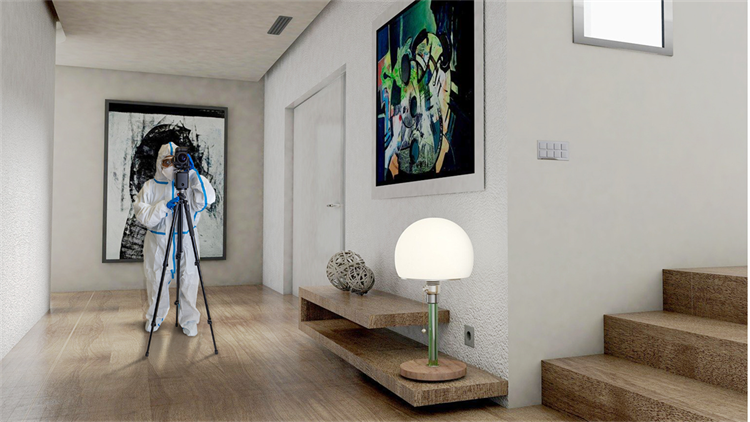 Digital technology firm Reevo 360, which provides virtual tours, photography, CGIs and floorplans for properties, is rolling out special anti-Covid-19 hazardous materials or Hazmat suits for site visits.
The personal protective equipment has been designed for the firm's use when visiting houses, apartments or buildings to create virtual tours and photoshoots for developer, estate agent and private clients.
According to Reevo 360, pre-Covid-19 experience of derelict buildings or construction sites, some contaminated, meant that Hazmat suits were already used on occasion by the firm.
During the current pandemic, when visiting properties post-lockdown, the suits can be requested by vendors or clients to protect both the Reevo 360 camera team and any other people on site.
The gear comprises an impermeable whole-body garment, complete with special face breathing-mask and eye shield goggles. The suits provide respiratory protection, and protection against chemicals, biological agents or other harmful materials.
Their use requires a team for pre- and post-visit suit change and decontamination.
In the meantime, for potential buyers who prefer not to visit sites in person, Reevo 360 said it would continue to supply its virtual visit services. Current clients include Galliard Homes, Beauchamp Estates, Weston Homes and Roman.
Daniel Freeman, sales director at Reeve 360, said: 'What Reevo 360 offers customers is a truly interactive 360 degree tour of a property where the sales agent actually guides the buyer remotely through the home, talking through its features with them and answering questions, just as they do in the real world.'