Reef Technology inks deal to transform UK shopping centres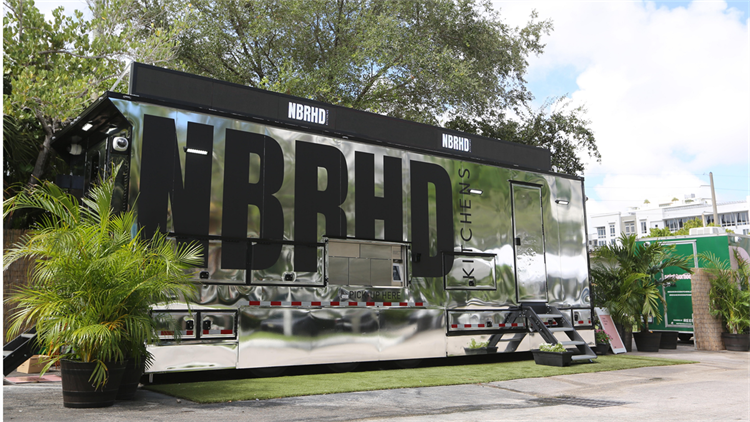 UK retail REIT Capital & Regional has inked a deal with dark kitchen and mobility specialist Reef Technology to transform under-utilised shopping centre space.
Two of Capital & Regional's shopping centres will see their underutilised elements reconfigurated into mixed-use neighbourhood hubs that provide local goods, services and experiences.
US-headquartered Reef specialises in technology-backed alternate uses and car park management systems for shopping centres. The partnership will initially focus on Capital & Regional's Luton and Wood Green assets. Discussions are also underway with regards to bringing the alternate uses to its Walthamstow and Ilford centres.
The transformation of the centres' underused space will include neighbourhood kitchens that provide full-scale culinary curation, operations and delivery only services. These kitchens are used to support multiple local and international restaurant offerings including the introduction of new brands both to the local area, or even to the UK for the first time. REEF is set to announce a number of new restaurant partners that will be joining its delivery-only platform.

Reef also specialises in urban farms utilising vertical hydroponic agricultural technology to supply products that are locally grown and therefore more environmentally friendly, being less reliant on long supply chains.

Last mile logistics, storage and fulfilment elements will also be introduced, as well as digital lockers. Reef focuses on making deliveries in an environmentally conscious way, with its couriers and trademark e-scooter cargo fleet delivering packages quickly and cleanly to homes and businesses.

Other elements are likely to include smart transit and eco-friendly commuting – including e-bikes, e-scooter rental stations, electric vehicle charging, and digitalised car park management.
Lawrence Hutchings, chief executive of Capital & Regional commented: 'Our centres are perfectly placed, given their town-centre location, to provide a range of supply chain, processing, final mile and micro logistics and storage services that bring new jobs, services and experiences to their local area to enhance the lives of all those who live and work there.'

The transaction with Capital & Regional marks Reef's UK debut. Reef already has a significant presence in the United States and Canada, operating across a network of more than 4,500 locations that are embedded in local communities in over 200 cities.
In November 2020, Reef confirmed a $700 mln growth equity fund from a group of investors including Mubadala Investment Company and the SoftBank Vision Fund, and a $300 mln joint infrastructure vehicle to acquire strategic real estate assets via Reef's newly established Neighbourhood Property Group.
The combined $1 bn will facilitate both the further development of its platform and to accelerate its U.S. and global expansion.
Barak Zimerman, managing director – Europe for Reef said: 'We're excited to be partnering with Capital & Regional across its portfolio to help enhance the value of its retail assets. The need to adapt and transform retail has never been greater.
'Our leading proximity platform will enable Capital & Regional to plug into our ecosystem of alternative use case partnerships and drive its assets recovery as businesses evolve post-pandemic.'

'We believe this innovative new agreement provides a blueprint for how community shopping centres can fully embrace and benefit from the digital economy in the future, while continuing to fulfil the vital role as physical destinations,' Hutchings concluded.