Real Estate Innovation Network sets new European standards for digitalisation
In News
01:00, 04 March 2019
933 Views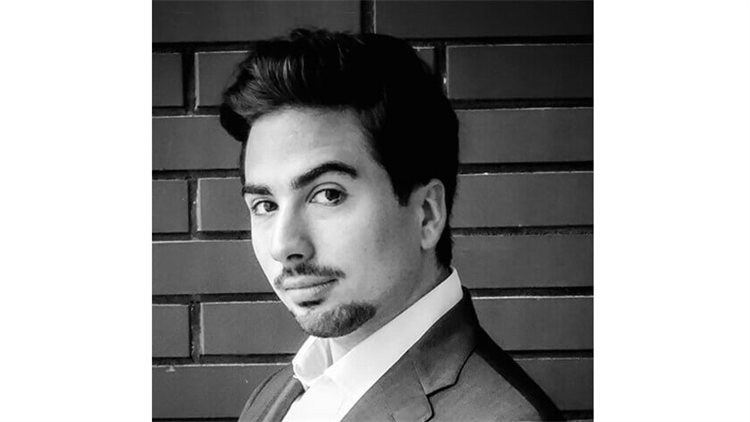 The Real Estate Innovation Network (REIN), the organisers of the annual Innovation Contest at Expo Real in Munich, are rapidly expanding their activities. One of their goals is to establish European-wide standards that will advance the digitalisation of the real estate sector. The first product is a rental contract generator which produces modular, standardised contracts that can be used throughout the European market.
The Real Estate Innovation Network (REIN) has been growing fast since its first Innovation Contest in 2017, says Jonas Haberkorn, who manages the daily business of REIN together with a young and diverse team. Much of its activity is still focused on the annual Real Estate Innovation Contest for proptech start-ups, which culminates in a grand final at Expo Real, but goes on throughout the year.
"The Award has been a great success so far", says Haberkorn. "It is becoming ever bigger. In 2018 we have screened 1600 start-ups, 450 of which have entered applications. For 2019 we expect 1000 applications of around 2400 European real estate, construction and smart city start-ups. At the end of March our jury, with members of big corporates, will select the best 50. These will be invited to a two-day pitch event in London. The 25 finalists will be invited as exhibitors to Expo Real in October for free. There, five winners will be selected in different categories. Applications are open until March 22nd."
Although the award and contest are still the main activity, the Network, backed by major players such as UBS, Commerz Real, Corpus Sireo,Deutsche Pfandbriefbank, Union Investment, Credit Suisse, Strabag and PWC, has been expanding its scope. It is also organising regular workshops and excursions. Last year for example REIN held workshops on asset management, smart buildings and the Internet of Things and organised excursions to Tel Aviv and New York City. This year, says Haberkorn, they will also pay a lot of attention to real estate finance. In addition, the goal for 2019 is to establish focus platforms in residential real estate and project development.
Another important goal, notes Haberkorn, is the development of European-wide digitalisation standards for the real estate industry. The first example is a standardised contract generator. "We are creating an open European standard for lease data formats and lease contracts which we will make available to everyone in the real estate industry", explains Haberkorn. "Lease contracts involve a lot of paperwork. With the contract generator we will be able to reduce this enormously." The network members Commerz Real and UBS Real Estate are working on this new product together with Osborne Clarke.
Other standardised products will follow, says Haberkorn, for example in clearance and credit processes in financing. "One of our plans is to create an online database where you can see which bank is financing which asset class in which country. That will lead to a whole new level of transparency in the market."
Pan-European ambitions
Although most of REIN's corporate members are currently based in Germany, Austria and Switzerland, the platform has pan-European ambitions. That's why it is partnering with national proptech organisations in many countries, including France, the Netherlands, Switzerland, Norway, Finland and the Baltics.
According to Haberkorn, it is crucial for Europe to integrate its markets if it wants to keep up in the technology race. "There are different regulations in each EU member state. But technology does not care about borders."
Start-ups too should take a European perspective and preferably operate on an international scale, says Haberkorn. "I recently saw a start-up from Spain meeting one from Finland and discovering that they were doing the exact same thing! We already have too many start-ups that are niche players covering only a small part of the value chain. Real estate companies need bigger, integrated solutions."
Where does Haberkorn see the best prospects for proptech? "Last year, I saw a lot of innovation in property renting and selling, and in building and workplace management. This year I expect a lot from planning and building companies. In our Contest we see an increasing number of start-ups in this field. 2019's most promising field is construction."
What does he expect from this year's Expo Real? "Expo Real 2019 will build on the success of 2018, when he had more than 45.000 visitors from 72 countries. The trade fair will address the complete property lifecycle with a focus on retail, hotel, logistics and innovation for the built world. I regard the Real Estate Innovation Forum at Expo Real as the perfect place for technology and innovation in the commercial property industry."
In 2018 there were 65 tech companies, 75 international speakers and more than 6.000 daily visitors at the Innovation Forum. "2019 will be even bigger and more international with a particular focus on next city solutions."
What is the Real Estate Innovation Network?
The Real Estate Innovation Network is the leading European platform for connecting cross-disciplinary experts to engage and drive innovation to shape the built world of tomorrow. It was founded in 2017 in Germany by Claudia Boymanns of Expo Real and Wolfgang Moderegger, initially with the aim of bringing innovation and technology to Expo Real in Munich.
REIN organises an annual Real Estate Innovation Contest, which takes place throughout the year and culminates in a final contest at Expo Real exhibition.
In addition, the open platform connects companies, industry experts and investors in the context of the ongoing digital transformation of the built environment. Major industry leaders concentrate their innovation activities in the network to guarantee broad research and to maximize market transparency. The network organises workshops and excursions and is developing European-wide standards for digital products in the real estate sector.
On the website you can find an extensive database of proptech start-ups with portraits of hundreds of promising European technology companies that took part in the international contest as well as applications from India and Southeast Asia.
REIN organises India's first PropTech Contest and is involved in PropTech Southeast Asia
Together with the Built World Technology Alliance India, the Real Estate Innovation Network co-hosts India's first proptech start-up competition. Out of more than 50 applications the six best companies will be invited to BWT Mumbai to present their innovative solutions in front of India's leading investors and corporates. Only the best tech company will be invited as free exhibitor to Expo Real 2019 in Munich. See https://www.bwt-india.com/competition. The best real estate and construction start-ups of Southeast Asia have the chance to win a pitch at Built World Technology (BWT) Singapore in April and win a trip to Expo Real in Munich to connect with corporates, investors and new customers at Expo Real. See www.bwt-asia.com.
Here are the winners of the Real Estate Innovation Contest 2018 at EXPO REAL in Munich
While the Real Estate Innovation Contest 2019 is still ongoing as this magazine goes to press, we would like to highlight the winners the 2018 contest. They came out on top after a long process of screening, a two-day pre-event pitch contest and the final contest itself at the Expo Real in Munich.
Category: Invest
Winner: Pricehubble
Category: Market
Winner: Tower360
Category: Plan & Build
Winner: Smart Crusher
Category: Smart City & Work
Winner: Physee
Category: Manage & Operate
Winner: Nuki Home