Proptech firm strikes 'biggest IOT real estate deal to date'
In News
17:25, 05 June 2019
977 Views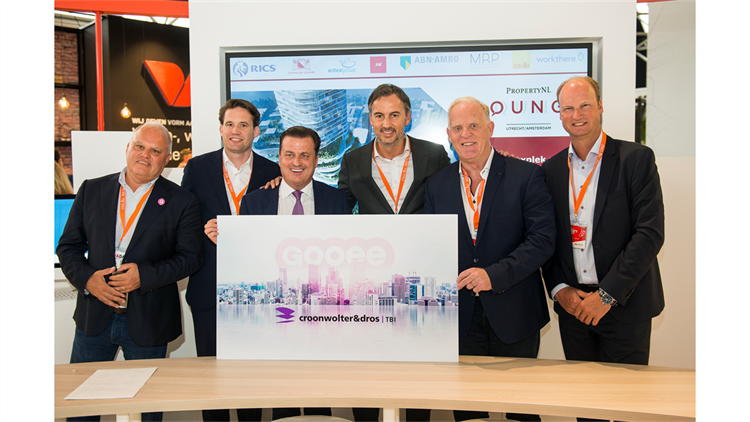 History was made at Dutch property fair Provada in Amsterdam on Wednesday as proptech firm Gooee signed what it claims is 'the biggest-ever internet-of-things (IOT) contract in the real estate sector'.
Under the deal, Gooee will install monitoring technology in the lighting and property management systems of 5,000 offices serviced and maintained by tech firm Croonwolter&dros across the Netherlands.
When connected to Gooee's platform, the offices' energy consumption, operations, space usage and human behaviour can all be tracked, enabling energy savings totalling €120 mln – or 10% - to be made over the course of 10 years.
Developed with €37 mln of investment over a period of five years, Gooee works by collating the data into insights which the client then uses to improve efficiency.
Another contract with a major company in Singapore is expected to be announced by Gooee in the coming weeks, PropertyEU understands.
Andrew Johnson, Gooee CEO & founder said: 'Croonwolter&dros is the perfect launch partner in the Netherlands, with an aligned vision that an operating system for buildings is the future of infrastructure and asset management, all managed from the cloud in a "single pane view".'
Bas Ambachtsheer, president of Croonwolter&dros, said: 'This is a major milestone in smart real estate. If people thought buildings were smart now, they are in for a shock.'