Proptech VC Pi Labs secures €83m for latest fund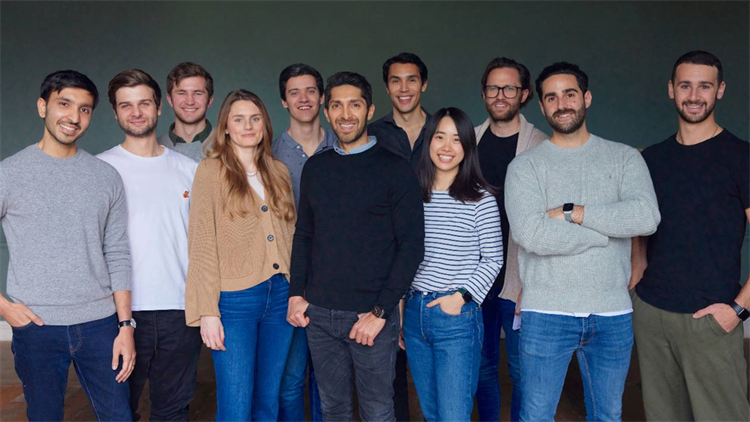 Proptech venture capital fund Pi Labs has secured $90 mln (€83 mln) for its oversubscribed latest fund, which will back technology startups in the real estate world from around the globe.
Fund III's targets include startups that address sustainability challenges and help real estate owners achieve their decarbonisation goals, construction operations, the future of work and retail, metaverse development, robotics adoption, industrial tech and the enablement of smart cities.
Commented Faisal Butt, CEO and founder of Pi Labs: 'Raising close to $100 mln against the backdrop of the Covid-19 pandemic is unprecedented for a fund that primarily targets early-stage proptech ventures.
'We are starting to think globally. We think proptech itself is a global asset class: not only because the best start-ups can emerge anywhere, but because we are also looking for proptechs that are building global businesses, not focusing on single, local markets.'
Pi Labs has already completed 25 investments from capital deployed from Fund III, which include investments into US-based warehouse management platform Fulfilld's $2.5 mln seed round, which involved former Amazon CEO Jeff Wilke, in addition to London-based augmented reality startup Dent Reality's $3.4 mln seed round, as well as Vienna-based sustainability startup GreenPass. Butt said that other innovations included wall-climbing robots that can paint and plaster, to tackle issues of safety and expense in the construction trade.
The final close welcomed investors from around the world, including the largest Dutch pension provider APG, listed UAE developer Aldar Properties, London real estate developer Sellar, King's Cross Central Limited Partnership (represented by Argent and also including AustralianSuper and Federated Hermes), Hong Kong-based developers Sino Group and Swire Properties, Nordic sustainable construction solutions firm Kiilto, Canadian Hopewell Group and Germany's Jaeger Gruppe.
He added: 'The global profile of our latest fund's LPs reflects the surge in institutional allocation towards the proptech sector, and an increased awareness of how startups are successfully scaling and solving critical, large-scale industry issues.
'Our fund being 40% oversubscribed positions us to deploy significant quantities of capital, alongside blue-chip institutions, into global markets where proptech startups are reshaping real estate sub-sectors prime for disruption.'
Having already built a portfolio of 60 companies across 15 countries and four continents, Pi Labs said that this latest fundraise would support the firm's ambition to almost double its portfolio to more than 100 companies by 2025.
This is Pi Labs' third proptech fund and its largest to date. The fund's primary focus will be to invest in early stage proptech startups – from pre-seed to series A stage – around the world, with average investments ranging from $500,000-$1.5 mln per deal, plus follow-on capital.
Pi Labs will also deploy capital during later stage rounds through its $900 mln platform.
By participating in Fund III, LPs will gain access to Pi Labs' ecosystem. They will also be able to trial, pilot and deploy the latest technologies across their property portfolios.
Launched in 2014, Pi Labs was Europe's first proptech-focused VC and has been the firstinstitutional investor in some of the world's leading global proptech companies including Plentific, which recently raised approximately $100m in Series C funding from Mubadala, Brookfield and other international investors.