New technology promises super-fast, smooth, simple investment appraisal
In Analysis
10:18, 07 June 2019
619 Views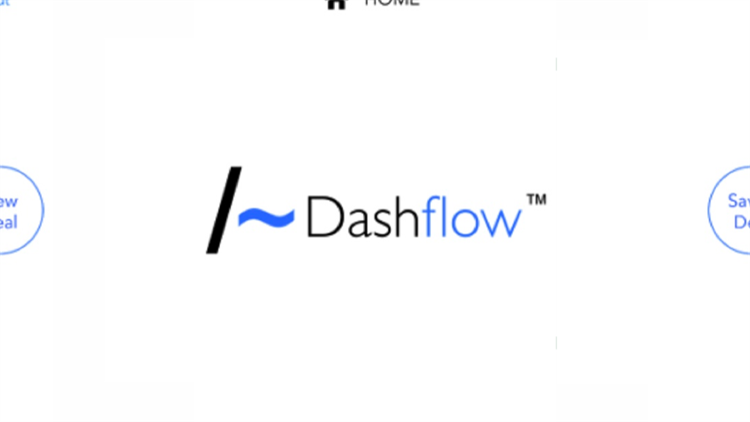 With a new app, Dashflow, the Australian-based company Intellect Automation wants to revolutionise the international real estate investment market.
"What differentiates investment companies today is how good they are at software, not how much they know about property and finance. Dashflow will level the playing field."
Michael Molloy and Warren Kinston are men with a mission. The two co-founders of Intellect Automation, the creators of real estate investment appraisal app Dashflow, are convinced that real estate investing is ready for disruption.
The traditional way in which investment management teams work, they say, is slow, opaque, and a source of tensions. With their app, Dashflow, which they launched last year in the UK, they believe investment appraisal can be transformed into a smooth, super-fast, simple process that all members of a team can easily plug into. What is more, the app is super-cheap compared to the existing software packages.
"Dashflow will democratise investment management", says Kinston, an Australian entrepreneur who is responsible for the commercial side of the business. "It is no longer about how well you know software, but how well do you understand property and finance."
Incredibly slow
Molloy first developed the concept of Dashflow in 2015. Working for private equity and institutional investors in commercial real estate in New York and London, he noticed that the modelling tools used by investment teams are based on old and inefficient software.
"Think about a typical Monday morning meeting", says Molloy. "This is a pivotal meeting. It sets the pace for the entire week. You have many different people in the room – dealmakers, analysts, people from Treasury, senior executives from the investment committee – and they discuss their projects. But conversations typically take place without precision, speed or transparency. You want to make decisions in that meeting, but you can't because the numbers work has to be delegated to junior analysts, and everyone has to wait on them for days. It's an incredibly slow, aggravating process."
With Dashflow, these recurring "pain points" can be removed once and for all, says Molloy. As the company describes the app in a press release, it "offers sophisticated appraisals by responding instantly to changed cashflow parameters of any given property investment scenario." Or as Molloy puts it: "You don't have to groan anymore at the thought of how to cope with the latest idea."
"Everyone is looking for judgements on profitability when buying or selling assets", he adds. "This is what Dashflow helps you do very fast, in a transparent way. Everyone can use it. It turns vague statements into accurate ones. What if this tenant goes bankrupt? What if some other parameter changes? You get immediate answers. No more paralysis by analysis."
Data empires
But surely there are other start-ups offering similar solutions? Not so, says Kinston. "Most of our competitors try to provide what I call a Swiss-knife solution. With software that is complex and tries to do much more than financial modelling. We offer a scalpel. We focus on what is critical in proceeding with a deal."
"A lot of proptech firms are primarily about data ", adds Molloy. "We organise profitability judgments."
Molloy notes that the real estate industry prides itself on being a "people's business". "But that is no reason why everyone should not work with the best tools. On the contrary, the mobile revolution can liberate people to talk anywhere about what really matters. Instead of people sitting in their own rabbit hole figuring out what a deal means—which is not very social at all."
Molloy and Kinston say their product has been picked up very well after it was introduced in the UK in February 2018, partly because it had two major launching customers – Colliers and M&G Real Estate – and partly because of its aggressive marketing strategy, based on penetration pricing. "We come in at a price [£ 125.00 per month per user] that is so much less than any competitor that it's a no-brainer", says Kinston.
Since the start, they have been constantly updating the app and adding new features, such as Equivalent Yield calculation on Day 1 and at exit, lending and risk analyses, rent indexation, complete editing control of the stacking plan, and so on. Dashflow only works on IOS, by the way. "Android does not provide the security we regard as essential", says Kinston. "We are talking here about deals that are at the heart of the business. Top security is essential. There are no calculations in the cloud, for example. They all happen inside the device. An iPad is far more secure than any PC or Android system."
Big beasts
The company is now trying to raise a second round of financing (£1.5 million) after the seed funding offer of £400,000, which was 150% oversubscribed. The new money will mostly be used for geographical expansion. Kinston: "London was a great test bed, as it's the global centre for commercial real estate. Now we are ready to move into Europe, US, and the Asia-Pacific. We want Dashflow to be used across all companies in the sector. To become a new platform that makes communicating about deals easy and transparent."
How do Molloy and Kinston believe Dashflow will change the real estate market?
Molloy: "Deal and transaction teams have grown up having to work with these big software beasts that become ever bigger and require ever more training. They require large teams with lots of expensive expertise. Dashflow will make such software obsolete for rapid deal pricing and profitability analyses."
Kinston: "If you have a technology that is superfast, 50 or 100 times as fast as what you have now, it will transform how people work and how firms relate. For a start, it will make a lot of expertise redundant. What differentiates investment companies today is how good they are at using software, or how much money they spend on Excel experts, not how much they know about property and finance. Dashflow will level the playing field. That's quite a transformation."