New modular construction firm targets UK market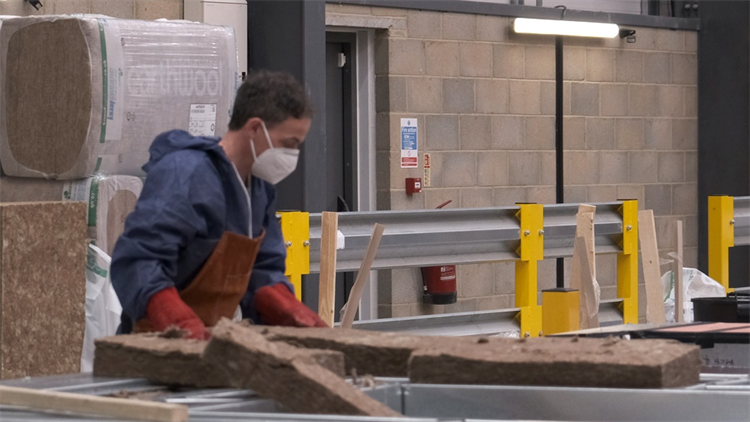 British Offsite, an advanced manufacturing and construction company working in the modular and offsite space, has officially launched to the open market.
Founded with £35 mln (€41 mln) investment from Weston Group, British Offsite specialises in the design and production of superstructure and interior fit modular construction solutions for developers.
The firm's Uni system is flexible and can be used for hybrid modular methods of construction (MMC) elements in houses, mid-rise and high-rise sites, including those in high density urban areas. It comprises light gauge panels, walls, roofs and floors.
According to British Offsite, the system is a specially developed hybrid MMC that is highly flexible and allows rapid integration into traditional building design.
In addition, the firm also manufactures internal fitout modules, under their BOS Fitout brand, which includes bathroom components, kitchen and bedroom products, designed to be integrated into existing projects, with quality control testing before elements reach site.
The firm said that the MMC approach can reduce the time between a site's groundbreaking and handover by up to 20%. One fully dressed Uni panel can be produced every 15 minutes, while the panels for one entire apartment can be produced every 60 minutes.
The British Offsite factories have capacity for up to 150,000 linear metres of Uni system products per year, and will run for 20 hours per day, producing panels with windows, doors, insulation, vents, fire stopping and external cladding in place, manufactured exactly to a developer's needs.
The firm has recently invested in a second factory, being delivered by Swedish partner Randek, which will run alongside its existing factory in Braintree, Essex.
Said Shaun Weston, managing director of British Offsite: 'British Offsite has been launched to radically reduce the risk and delays in construction, an unrivalled delivery capacity helping to deliver occupiable homes faster.
'Our MMC products are designed to be easily integrated into existing projects, helping to streamline traditional residential construction. Our state-of-the-art facilities will include the largest steel panel factory in the UK, with the most advanced light-gauge steel assembly line in Europe, meaning we can deliver precise products more quickly for our customers.
'The skills shortage in the construction industry was widely reported before Brexit, and now we're in a post-Brexit environment where the pandemic has further reduced access to skills. With the work of up to five trades consolidated into our panels, our customers are more protected from the skills shortage and construction can continue unhindered.'