New lettings platform targets BtR landlords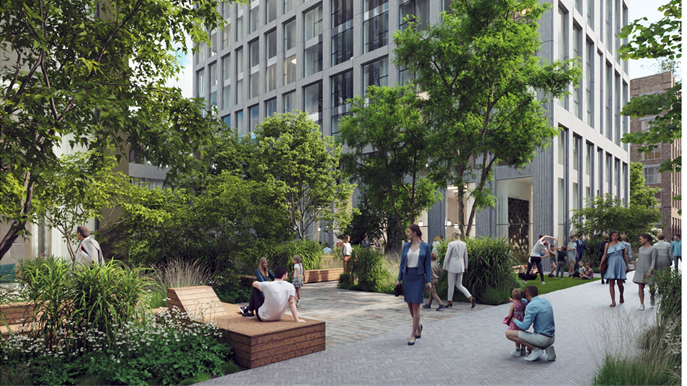 A new automated lettings platform, PlanetRent, has been launched targeting the UK's burgeoning build-to-rent (BtR) sector, offering faster lease-up rates and better insight into the performance of their portfolios.
PlanetRent, which has been developed in-house by residential property consultancy Ringley, aims to reduce the need for multiple software packages and enables front-of-house staff to generate contracts in minutes, the firm said.
The contracts can be offered deposit-free thanks to a tie-up with Reposit and with a standardised pet-friendly clause.
Ringley said that the software empowers on-site staff such as concierges – who may come from a hospitality background rather than a property one - to draw up legally watertight tenancy agreements immediately after viewings, helping speeding up the leasing process.
Mary-Anne Bowring, group managing director at Ringley and creator of PlanetRent, said: 'Fundamentally, PlanetRent allows complicated and skilled functions to be automated, reducing risk, cutting costs and enabling on-site staff to be far more efficient, such as generating fully-compliant contracts on the spot after viewings.'
Ringley said it was targeting landlords including institutional investors backing the sector, such as pension funds and insurers, who need steady long-term income streams to match their liabilities.
While it can be used on any rental property, the platform was designed with the accelerating BtR industry in mind. Research from the British Property Federation found that there are now more than 150,000 build-to-rent homes across the UK either completed or under development - up 15% compared to 2019.
Ringley also recently announced the launch of Busy Living, a platform that can be white-labeled by BTR operators to help investors better commercialise and monetise the amenity space in their buildings. Busy Living is designed to be sector-agnostic and can also be used by student accommodation and hotel operators. The two platforms can be integrated.
'A standardised lettings journey that captures data at key points throughout the process will also allow investors to gain better insights into the performance of their assets and manage multiple agents across a dispersed portfolio or on a single asset more effectively,' Bowring concluded.