New fund sees opportunity in proptech startups breaking through national barriers
In Analysis
09:30, 07 June 2019
1187 Views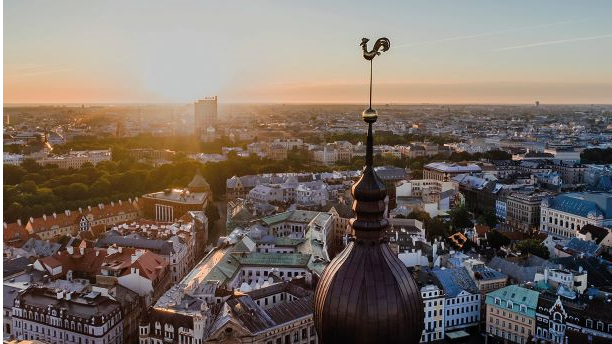 Round Hill Ventures (RHV), a venture capital firm incubated by Round Hill Capital (RHC), is about to launch what may become the largest European-wide proptech fund.
Round Hill Ventures (RHV), a venture capital firm incubated by Round Hill Capital (RHC), is about to launch what may become the largest European-wide proptech fund. Arnie Sriskandarajah, Managing Director at RHV, explains why Round Hill Capital have entered the venture capital space – and why it sees a major opportunity, particularly in the European market.
Since being founded in 2002 by Michael Bickford, Round Hill Capital has grown into a successful real estate investment and management business, operating globally with 14 offices including in the UK, Germany, the Netherlands, Spain, Sweden, Ireland and Singapore. In recent years the company started realising that the real estate business was undergoing a gradual but radical transformation – and that it had to change the way it was doing business.
"Fact is that for the last ten years or so," says Arnie Sriskandarajah, "tech companies have been chipping away at the core functions of the real estate industry. From how real estate companies make investments and how development workflows are managed, to how we optimise space utilisation design to make it fit for purpose."
Many parts of the industry were still "Excel-driven", says Sriskandarajah, "firms were working with historic data sets that third parties provided to them, trying to build an 'information moat' to keep out competitors. The new entrants are changing the real estate business."
For RHC, says Sriskandarajah, it became a question of: do we sit back and watch them do so, or do we support them and position ourselves in this new paradigm of value creation??
RHC responded in 2017 by setting up Round Hill Ventures (RHV), a venture capital firm whose mission it is to invest in those very same tech companies that are disrupting the market. Sriskandarajah, who has a background as tech investor and company builder (he worked for incubator Rocket Internet where he helped develop the famous meal-kit company HelloFresh, among many others), was hired in 2017 to bring his tech investment experience into the real estate space. RHV has over the past two years invested in 15 proptech start-ups in Europe and the U.S., operating in widely different fields from software platforms to geo-spatial tech companies and even a manufacturer of a new kind of 'smart' paint (see box).
There were essentially three reasons why RHC decided to take the plunge into venture capitalism, says Sriskandarajah, "First, simply to drive financial returns from our investments in these companies. Second, to develop products that add value to our core business and that, if they are successful, can add value for our clients. And third, there is a chance that our venture capital activity will transform the nature of how we at RHC do business. We expect that Round Hill Ventures will continue to shape Round Hill Capital's future business."
RHV is now ready to take the next step, in fact, to do what it was created for in the first place: to set up a major European proptech investment fund, in which all its investments will be bundled. According to Sriskandarajah, it will be unique in Europe. "With capital of between €100 and €200 million, we will be the biggest in this space. We have a team that has made investments before. A broad geographical coverage. Close relations with the real estate industry and with a large investment partner network of real estate companies and large institutional investors who trust us to understand the market and create value for them."
Where RHV sees a major opportunity is bringing together start-ups and investors that are "breaking through national barriers in Europe", says Sriskandarajah.
"Thanks to our geographical scope, we can find the best companies in Europe and support them in scaling. To date, European proptech companies have been very localised. There is capital available for international ventures, big funds are interested in this and there are companies that want to go international but can't find growth financing. This is where we see a big gap to go after. There are one or two other players who are trying to move in on this space, but not many with our traction."
Proptech startups invested in by Round Hill Ventures to date
Hands HQ - Saas platform that simplifies and digitizes risk assessment and method statements used across 'dirty and dangerous' industries
REalyse - Web based platform that uses big data to help UK residential property professionals stay ahead of the market
SenSat - Award winning geo-spatial tech startup whose mission is to digitise the world through drone technology
Plentific - Europe's leading marketplace for home service needs. Plentific provide solutions for over 400 tasks through its network of verified service providers
Canopy - App based platform that seeks to disrupt the rental deposit market through a unique insurance product as an alternative to traditional deposit
Factory - Unique and proven co-working model that aims to cater to technology companies across all stages of their life cycles (i.e. angel to IPO)
MetaProp NYC - Recognized as a top 5 PropTech investor globally, MetaProp NYC operates as a real estate technology nexus through its accelerator and seed stage funding programs
Unilodgers - Global online marketplace for purpose built student accommodation. Used by over 1.1mn+ students each year from 166 countries.
BrickLane - Online investment platform enabling everyone to invest in tax efficient, expertly chosen property portfolios, from as little as £100
Myo - Startup revolutionizing communication in the German care market. Allows caregivers to share updates with families of seniors in nursing homes.
Airlite – manufacturer of novel organic paint with patented features to purify air, eliminate bacteria and save energy
plus, WunderFlats, StreetDots, and Casafari