NREP's 2150 fund announces €130m first close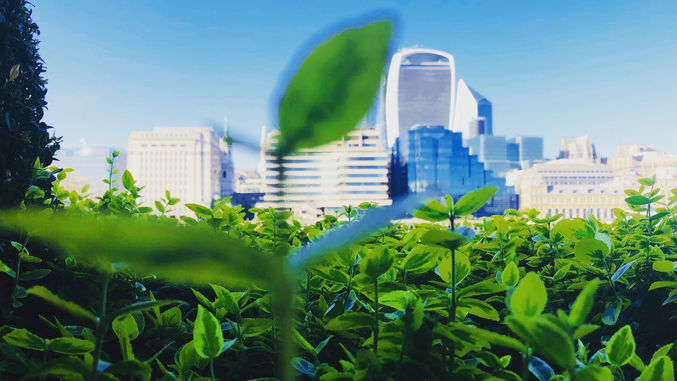 Venture capital firm 2150 has announced the first close of its flagship €200 mln fund to invest in new sustainable technology companies across the urban environment.
Founded in 2020 and based in London, Copenhagen and Berlin, 2150 is a VC investing in new technologies that can directly address the resilience, efficiency and sustainability of cities.
The founding team and board includes experienced VC and former Facebook exec Christian Hernandez Gallardo, amongst several other technology industry, real estate and sustainability figures. 2150 is incubated and anchored by Northern European real estate platform NREP.
Mikkel Bülow-Lehnsby, general partner at 2150 and chairman and co-founder of NREP, said: 'With NREP we have been on a 15 year mission of making real estate and cities more efficient, customer centric and sustainable.
'With 2150 we are leveraging all of NREP's learnings and ambitions and partnering with our industry peers to identify and accelerate technology that can help us support our purpose of making real estate better.
'I am convinced that 2150's mission-aligned team will play an important role in designing a future in which the convergence of entrepreneurship, technology and sustainability will reverse the built environment's negative impact on the planet.'
Limited partners in 2150's first fund include a mix of institutional capital and family offices including Chr. Augustinus Fabrikker, Denmark's Green Future Fund and Novo Holdings, alongside a range of real estate partners who will help evaluate and accelerate the adoption of the sustainable technologies that the fund backs.
Having raised almost two-thirds of the target amount to-date, the final close is anticipated by mid-2021. This first close was achieved in under 6 months.
2150 will invest across all layers of the urban environment, from new materials and automation in construction, to algorithms making buildings more efficient, to sensors and software that improve the health, safety, and productivity of its occupants, and the data and tools that help mitigate the carbon footprint of our cities.
Crucially, 2150 will only invest where sustainability impact can be measured. With its first fund, it plans to build a portfolio of 20 companies, each with a potential to become a 'Gigacorn' - a commercially successful company with the potential to reduce or mitigate a Gigaton of CO2 equivalent. In order to nurture and grow these businesses long term, it has the potential to invest up to €40m per company over time.
2150 has announced its first investment from the fund, having participated in a funding round in CarbonCure Technologies, a Canadian company lowering the CO2 footprint of concrete, which accounts for 8% of all global CO2 emissions. 2150 invested alongside Amazon's Climate Pledge Fund, Bill Gates-backed Breakthrough Energy Ventures, and Microsoft's Climate Innovation Fund.
Christian Hernandez, general partner at 2150, said: 'Cities are complex living systems that are constantly expanding, evolving and adapting, with half the world's population now living in urban environments and rising.
'Cities, while vehicles for the betterment of humanity, currently emit 70% of the world's greenhouse gases and generate the vast majority of the planet's waste. We see a huge opportunity to make a serious impact on the way cities are developed and the way our citizens live, work and are cared for by completely reimagining and reshaping the urban environment for good.'