Knight Frank and Work.Life launch flexible office platform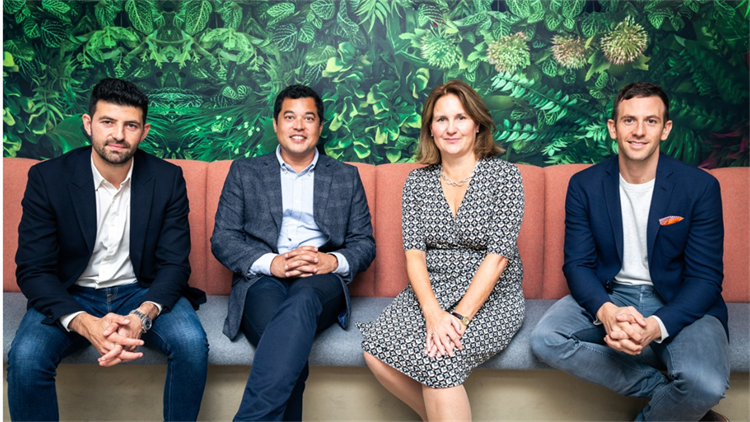 Global property adviser Knight Frank and flexible office provider Work.Life have launched a new flexible managed workspace platform, Yours.
A joint venture between Knight Frank and Work.Life, Yours partners with landlords to provide office accommodation, encompassing both flexible and traditional market demand.
The platform offers the design and delivery of resalable workspaces, plus a selection of ongoing services and extras to businesses, including access to Work.Life's network of coworking spaces and amenities.
James Nicholson, partner at Knight Frank, said: 'It is undeniable that the office leasing market has changed exponentially over the last five years, with occupiers demanding more flexibility and tailored solutions to suit their requirements.
'For landlords not developing their own solutions, we believe that partnering with established and trusted operators is the best and most sustainable model.'
According to Knight Frank, Yours attracts a premium return for landlords by reducing marketing voids and attracting an uplift over traditional lease income. The broker describes it as a 'demand-led, low risk solution for landlords, with no speculative deployment of capital'.

Elliot Gold, co-founder of Work.Life, said: 'We are extremely excited to be launching Yours in partnership with Knight Frank whose industry knowledge, experience and strength of client relationships is unrivalled.
'This partnership is an exciting opportunity to scale a high quality workspace experience for bigger businesses over the next couple of years – focused on delivering all the benefits of our coworking model with their own front door and brand identity.'
Recent research by Knight Frank has shown that flexible office take up in London has risen from 236,000 ft2 (22,000 m2) in 2008 to 1.96 million ft2 last year. 2018 was an exceptional year as take up was more than three times the long term average of 650,000 ft2.
Caption: Yours team (from left to right) David Kosky, James Nicholson, Helen Turner, and Elliot Gold.