KPMG Global Proptech Survey: industry talking about proptech, not acting much
In PropTech
01:00, 04 March 2019
760 Views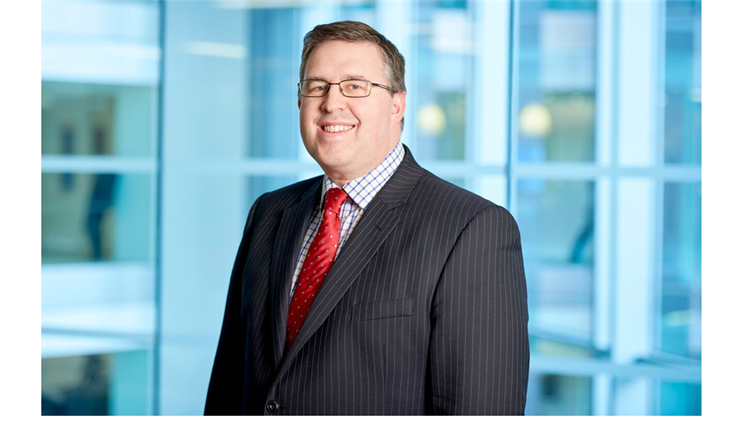 97 percent of property organisations "think digital and technology innovation will impact their business". 60 percent think "this impact will be very significant". Yet 66 percent "do not have a clear enterprise-wide vision and strategy when it comes to digital and technology innovation".
These are some of the most dramatic results to emerge from KPMG's second Global Proptech Survey, which came out in September 2018. Andy Pyle, head of real estate of KPMG in the UK, who coordinated the project, says with British understatement that "the contrast is interesting".
How does he explain it? "The real estate sector has done well for years without having to be particularly innovative", he says. "But as we go forward it becomes increasingly less defensible not to have a proper strategy around digitalisation and innovation".
In fact, adds Pyle, who has been with KPMG UK for more than 25 years, "this is about more than proptech. It's about being innovative in your business model. Being customer-focused. Digitalising processes to interact with your clients as best as possible. You will see companies that don't make this transition start struggling at some point."
Flexible office space
KPMG published its first Global Proptech Survey in October 2017. That was called "Bridging the Gap", meaning the gap between the established real estate industry and proptech startups. KPMG undertook the survey because "we felt there was very little data around companies' attitudes towards proptech. And this was fast becoming a major theme." The company had done similar surveys in "fintech" when that became hot some years ago.
For the 2018 survey, KPMG member firms conducted an online survey among 270 real estate decision makers from 30 countries across three global regions: EMA (60%), Americas (12%) and Asia Pacific (ASPAC) (28%). The results, which are available online, leave no doubt that for the real estate industry proptech is a huge topic. Thus, 73% of the respondents said they see digital and technological innovation as an opportunity and a further 25% see it as both an opportunity and a threat. Very few are indifferent!
Further, 93% agreed with the statement, "Traditional real estate organisations need to engage with proptech companies in order to adapt to the changing global environment." Pyle already sees this happening. For example, many companies are now starting to offer flexible office space, in response to the success of WeWork. They are also "creating new roles, such as heads of innovation and heads of smart buildings".
Yet, as the survey reveals, "there is still some way to go".
"Proptech remains a key topic of conversation in the industry and high on the agenda for many executives, but KPMG member firms continue to see more talk than action", notes the report. "Although many acknowledge its importance and potential impact on their organisations, without a burning platform to respond to Proptech immediately, it is often superseded by the multitude of other challenges that decision makers face in today's complicated global environment."
Furthermore, the report continues, "where action has been taken it tends to be in the form of piecemeal improvements. These actions are often also a defensive reaction to perceived challenges, rather than a holistic strategy that really grasps the opportunity that successful digital transformation enables."
Hype becoming reality
One of the areas where Pyle sees a big impact coming is in artificial intelligence and machine learning. "This will have a lot of impact on where people work, how they work. That in turn will greatly affect the demand for office space."
The survey warns that "it is possible that the industry is underestimating the pace at which Artificial Intelligence technology is developing. There are already numerous examples of Artificial Intelligence being used in multiple industries, and the hype is fast becoming reality. In property for example, Artificial Intelligence is being used in areas such as property management bots and predictive maintenance, investment selection and valuations."
An example of a company that has developed an interesting property management bot is Travtus in the UK, says Pyle. "If you as a tenant have a problem with the sink, or some other technical problem, you can get help quickly and 24/7 through this service."
The real estate industry does see artificial intelligence as becoming highly impactful in the longer term, the survey showed. By contrast, "the industry appears to still be unconvinced by the impact of less mature technologies such as autonomous vehicles, virtual reality, 5G and 3D printing", the survey showed.
Again, the survey warns that they may underestimate the pace of change. Pyle is convinced that developments around electric mobility, autonomous vehicles and "mobility as a service" are going to have a big impact on cities. And that means on the real estate industry. "A lot of the infrastructure might become obsolete. A lot of it will have to be repurposed".
For retail this presents yet another challenge, notes Pyle. "This sector is already strongly affected by digitalisation. In the UK right now there are too many shops."
Biggest pain points
Another conclusion to emerge from the survey is that "incumbents and disrupters need to work together to ensure solutions are focused on the biggest pain points for the sector and solve real-world problems."
"Too often", notes Pyle, "startups come up with solutions that solve only a small part of a company's problem. And often they aim at problems the companies don't have and forget the problems they do have." One example is planning permission processes. "A very big costs for project developers, yet few startups focus on it."
According to Pyle, an example of a startup that does do good work in this field is Leverton in the UK. It offers an AI-powered data extraction platform for corporate documents. "Their platform can for example read and summarise leases so you don't have to go through the entire lease anymore. That saves a lot of time."
As to the real estate companies themselves, Pyle recommends that they "start experimenting. Start trying new things." He understands that the industry is risk averse when very big investment decisions need to be made. But, he says, "it possible to focus on parts of the business that can help you make better decisions."
In the end, proptech or digitalisation should not really exist as a separate concern, says Pyle. "Real estate and technology should be as one. It's about changing the mindset in the industry. At the moment this is still missing."