JLL launches real estate data and insights platform, JLL Azara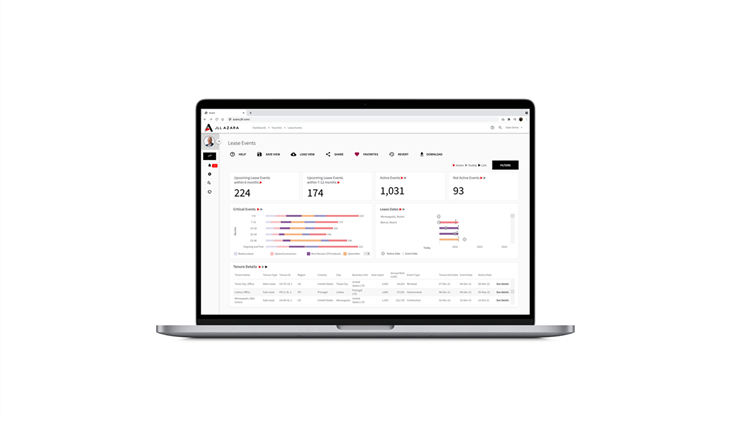 JLL has released JLL Azara, a corporate real estate data and insights platform designed to help companies make data-driven portfolio, facilities, space and workplace management decisions.
Built by JLL Technologies (JLLT) — a business division of JLL dedicated to commercial real estate (CRE) technology — JLL Azara leverages the company's decades of expertise to surface essential information and recommendations in real time to drive strategic and operational decisions across organisations.
Sharad Rastogi, president, revenue, JLL Technologies, said: 'Capturing and leveraging data has so much untapped potential in the CRE technology space, with benefits that can extend across entire organisations, impacting not only business decisions but overall employee experience and sustainability practices as well.
'JLL Azara is an expansion of JLL Technologies' work to empower leaders through more dynamic, data-driven decision-making and accelerate business impact from months to days.'
Driving cost savings
Real estate cost is the second largest liability on the balance sheet across most business sectors, yet 62% of corporate real estate decision-makers indicated they lack the technology needed to analyse data, according to a recent Forrester survey.
JLL Azara uses machine learning to unite siloed, disparate datasets in one platform to help generate clarity in this area.
JLL Azara supports the real estate lifecycle across three categories: portfolio optimisation, facilities and operations, and space and workplace management.
In the future, JLL Azara will expand to cover additional categories such as energy measurement and management. The platform is currently available in English globally, although support for additional languages is in development.