JLL launches AI-powered employee app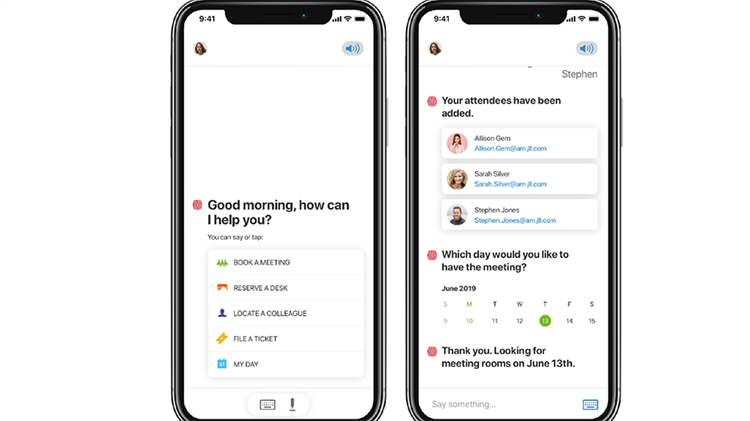 International advisory firm JLL has introduced JiLLTM, an AI-powered, conversational smartphone app to help employees streamline their work and be more productive.
According to JLL, users can use voice or text to converse with the app and simplify daily tasks such as setting up meetings, locating colleagues, looking up lunch menus or shuttle schedules, filing service requests or finding a desk or conference room.
'Consumers feel empowered in centrally managing their digital experiences at home and on the go. However, at work, simple tasks are siloed and can be frustrating,' said Vinay Goel, chief digital product officer, JLL.
'JiLL leverages JLL's vast datasets about buildings, user interactions and transactions with physical spaces to provide a personalized and intelligent conversational interface that matches employees' consumer experiences. Over time, we expect JiLL to become an essential platform for hundreds of skills that help employees improve their daily productivity,' Goel added.
The app represents the first product launched by JLL Labs, JLL's in-house, global network of software engineers and experts, focused on developing proptech products. It was created in the JLL Labs Silicon Valley hub in Menlo Park, California.
JiLL uses proprietary data and insights from JLL's experience with clients and physical spaces, and combines them with Google Cloud Solutions technology, including Google Cloud Platform, Dialogflow and Kubernetes containers.
JiLL is being piloted by clients this summer and will be generally available later this year to US customers, the firm said.