Incube's modular office panels seek to simplify social distancing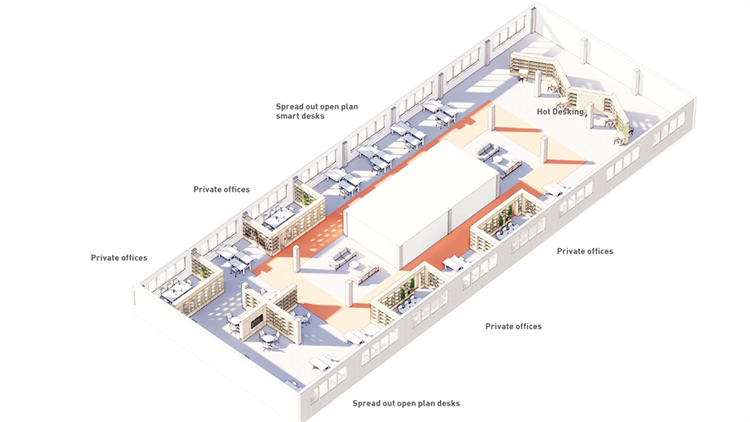 London-based workplace technology startup Incube has launched Office 2M, a three-step strategy that tackles the effects of changing working patterns as a result of the global pandemic.
The strategy looks at office layouts, flexibility, and technology, employing Incube's modular smart-wall panels, called Cubes.
According to the firm, offices can quickly use its panels to break up open spaces, creating private working stations and safe traffic flows.
Rishi Chowdhury, co-founder of Incube, said: 'It's all about creating a safer environment and ensuring transparency so that occupiers feel comfortable in the workplace again. Cubes offers flexibility and insights, in a time of uncertainty.'
The standalone panels can be built up and broken down in a matter of hours, while an integrated tech stack anonymously monitors traffic & proximity of people.
As well as social distancing monitoring, CubeOS, the underlying technology layer for Cubes, provides space utilisation insights such as where pinch points or hot spots are occurring. Office managers receive recommendations into how they can adapt the office layout or operational activities to improve social distancing measures.
In addition, panels allow for different fascias and branding, or specific qualities, such as sound damping, to ensure they are multi-functional and in keeping with the existing office. They are treated with an anti-microbial coating that stays active on surfaces for five years.
The firm is currently rolling out Cubes at the London Connectory, a co-creation workspace, which they designed and operate for Bosch, as well as working with other commercial property landlords on their layout challenges.