INTERVIEW: Pi Labs bets on transition to flexible offices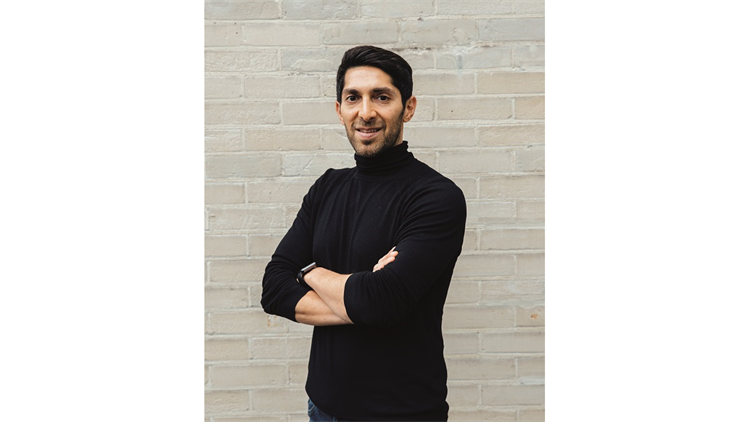 Pi Labs founder and CEO Faisal Butt explains how the proptech VC firm is riding the latest megatrends to make smart investments – and exits.
Pi Labs is used to operating ahead of the curve as Europe's first venture capital (VC) firm to focus wholly on proptech start-ups. However, a recent deal has particularly underlined both its prescience in committing to the flexible office segment, and its ability to adapt its own methodologies to stay fit for the future.
Earlier in the year, the VC, with Faisal Butt at the helm, inked a partial exit from one of its investments, Office RnD, a workspace management platform for co-working and flex-space. How Pi Labs arrived at this point is the interesting part.
Butt says: 'Pi Labs had never met the Bulgaria-based founders of Offce RnD when we invested back in 2015 – the whole thing was done online end-to-end. We had just launched Pi Labs and were scouting companies from across the UK and found this really interesting team, and decided to evaluate them over Skype – something that's never really been done before. We ran our due diligence remotely and got investor committee approval to move forward with our backing.'
OfficeRnD presented itself to Pi Labs with a team that was 100% technical, with the capability to quickly build product in-house and respond to customer needs in an agile way. The firm has gone on to build a global business with a third of its clients in North America, a third in Europe and a third in Asia, without having physical offices anywhere except for Sofia, Bulgaria.
'We only made a partial exit, keeping some shares, as we are confident that the business will continue to do well,' Butt notes. 'It is perfectly placed to take advantage of the global transition to flexible offices versus conventional long leases.
'The company came out of the Pi Labs accelerator, which has consistently invested in some of Europe's top-performing Proptech start-ups, including LandTech, REalyse, and OfficeApp.'
The future of work
'We're quite a thematic investor,' adds Butt. 'The future of work theme became extremely topical during the pandemic, but it's an area we've been investing in since 2015. We have co-working businesses including HubbleHQ in London and Bright Spaces in Romania, and saw a rise in interest in flex working and flexible leases pre-pandemic, alongside the slow decline of the traditional office. Post-pandemic, we believe there is going to be a pretty seismic shift in the office sector.
'OfficeRnD provides this essential software backbone for flex offices and we think they will continue to do really well. We sold part of our stake because we saw the opportunity to deliver a 12x return back to investors. The exciting thing is, this isn't just an investment bubble – there are real returns being generated. Also, as Pi Labs is now six years old, this is the latest of several exits to be realised for us, and the first in this phase of the industry's life cycle. Usually, the hold period for start-ups is five years, so we are exploring exits from firms which are becoming a maturing influence on the real estate sector.
'We are also continuing to actively invest, with six new deals just lined up. In terms of other themes, ESG is also proving a powerful driver of change. We think proptechs can help break it down into E, S and G to really help real estate firms.
Above all, Butt confirms, the effects of the pandemic are likely to keep shaping the industry's future. 'We wrote a paper last year called the great reset,' Butt says. 'We compare how the GFC acted as a major catalyst for the growth of the fintech sector, and how the pandemic is similarly a major catalyst for the proptech world. That is our ongoing thesis – it's something we are seeing come through in the statistics we're gathering from our portfolio companies, enjoying months and months of growth. Also, finally, the real estate industry is really opening up to proptech adoption to solve both current and future problems.'