Exporo raises €43m in latest fundraising drive for digital investment
In PropTech
17:06, 18 June 2019
2919 Views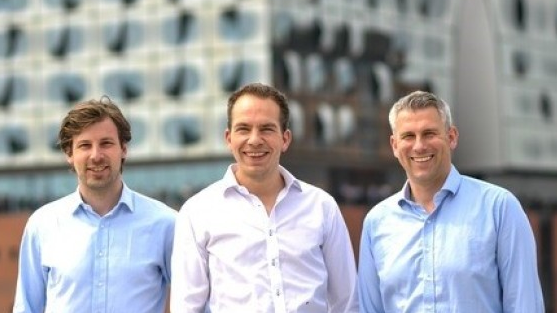 Hamburg-based fintech firm Exporo has raised €43 mln in a financing round to boost its development of digital real estate projects.
Investment partners who contributed in the latest round include new lead investor Partech as well as e.ventures, Heartcore and HV Hotzbrinck.
Exporo, which has financed around 200 projects in four and a half years, will invest the extra capital primarily in strategic activities, including a portfolio builder and a real-time marketplace. Extra staff will be recruited to expand the 140-strong team, particularly in the areas of real estate, sales and IT.
The company was launched in November 2014 by Simon Brunch, Björn Maronde, Julian Oertzen and Tim Bütecke, and has a 60% share of the German real estate crowdfunding market, with annual investments of €61 mln in 2017.
'We want to change the way people invest in real estate,' said Brunke. 'To do this we are digitalising access and connecting thousands of private investors via our online platform, which allows collective investment in individual professional real estate starting at €500.
'We are giving every investor, even with a small amount of money, the chance to take part in real estate projects. Until now the business has been restricted to institutional investors. As well as financing audited short-term real estate projects with fixed interest rates, investors can invest as owners in professionally managed properties and profit from ongoing rental income and increasing the value of the property.'
Bruno Crémel, general partner at Partech Growth, said Exporo's tools had the potential to make the real estate investment market much more efficient. 'Björn, Julian and Simon, whom we have been following at Partech for many years, have put together an eclectic team with the right mix of technology, regulation and real estate expertise, which we believe makes Exporo so distinctive and successful.'
The implementation of the financing round is subject to regulatory approval by the German Federal Financial Supervisory Authority (BaFin) and the Deutsche Bundesbank.