Delphis adopts Wattsense IoT solution to boost offering
In PropTech
17:28, 15 March 2022
1485 Views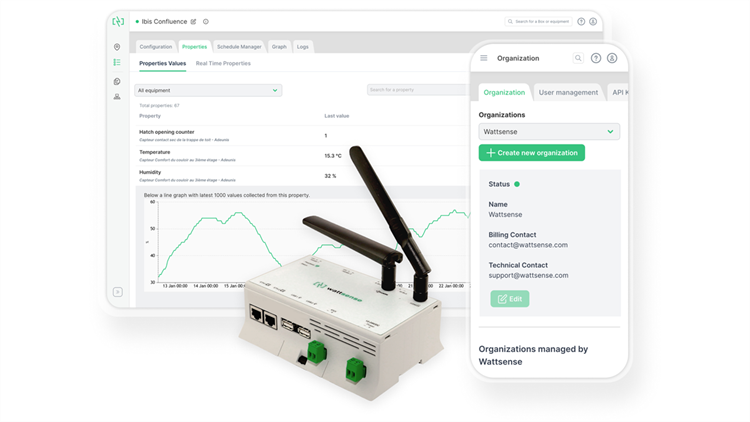 Delphis Group, a technical and commercial proptech specialising in air-conditioning, refrigeration, maintenance, energy management, and automation services, has adopted the Wattsense IoT solution to make its systems more efficient.
Delphis said Wattsense, a connectivity IoT solution for small and medium buildings which was recently acquired by Siemens Smart Infrastructure, allows it to quickly connect and monitor buildings using the Box, an interoperable universal connector. This remotely managed IoT device collects data and controls equipment through the Cloud. It is compatible with 10 communication protocols.
'When IoT technology was not yet very mature, we decided to build a whole building management stack on our own as we couldn't find a trustworthy and affordable third party platform,' said Thanos Daskalopoulos, chief innovation officer at Delphis.
'We learned that a building management technology stack involves at least three layers (equipment connectivity, semantics, and analytics). It is very hard to excel in all of them. Having Wattsense focusing only on equipment connectivity took a big burden out of our backs and helped us accelerate the core features of our offering,' he explained.
For proptechs such as Delphis, which focus on making HVACR (Heating, Ventilation, Air Conditioning and Refrigeration) more efficient, building connectivity is essential.
Delphis needs to connect directly to different types of equipment such as AHUs, rooftops, energy metres, elevators, escalators, or already installed BMS systems to collect data for analytics.
To date, the firm has installed 43 Wattsense Boxes in 14 airports, two shopping malls/retail stores, nine food retail stores, and one education campus.
Louis Vermorel, CEO of Wattsense, said: 'The building management sector needs more access to proptechs like Delphis to improve operations. And this is where Wattsense comes in. Our goal is to enable the adoption of innovative proptechs and their services by providing interoperability with HVACR systems and all types of building equipment.'