CleanAir Spaces offers tech to fight new Covid strain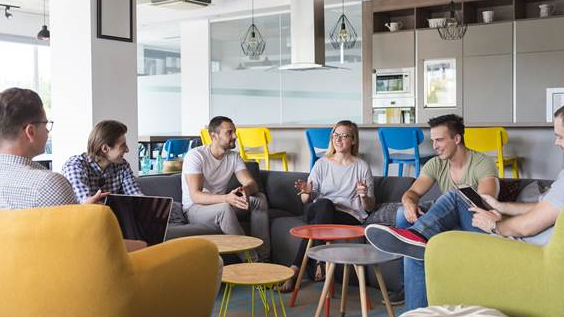 CleanTech firm CleanAir Spaces has said that its indoor air quality solutions could be deployed by building owners to fight the new coronavirus variant in the UK, as the government moots further restrictions over Christmas.
Said Pablo Fernandez, chief executive of CleanAir Spaces: 'The new strain of Covid-19 is deeply concerning in the UK, we are clear that ensuring that indoor air is clean and safe is vital in the fight against the outbreak. Our technology boosts employee welfare and wellbeing.'
The CleanAir Spaces technology treats indoor air and surfaces by producing active ions of hydrogen peroxide (which are safe to humans) which circulate continuously and actively to remove pollutants, viruses, bacteria and other pathogens.
This contrasts with traditional air filtration which passively filters air only when it that passes through on a cyclical basis and does not continuously ionise surfaces.
In the case of viruses, such as Covid-19, the technology doesn't passively wait for the virus to circulate through the system, as with traditional HEPA filters or air conditioning units, but actively attaches around the lipid and protein layers of the virus, ultimately killing it.
The firm is currently rolling out an air treatment and surface disinfection system called ductFIT Solution, and is also involved in the Immune Building pilot in Bucharest. This project marks the world's first open source global certification to confirm a building's level of immunity and resilience to respond to future health challenges.
'It is essential that the future of office spaces builds air quality control and enhancements into the baseline of what is expected when new offices are constructed or refitted,' added Fernandez.
'CleanAir Spaces has worked over the last five years to build out a major presence in Asia, with over 28 million square metres of installations fitted out, improving air quality working with CBRE, JLL, Zara, Microsoft and Bayer among others.
'This latest project underlines how integral our technology will become to office environments in the coming years across Europe.' Fernandez concluded.