Chasing unicorns?
In Analysis
17:02, 25 September 2019
2790 Views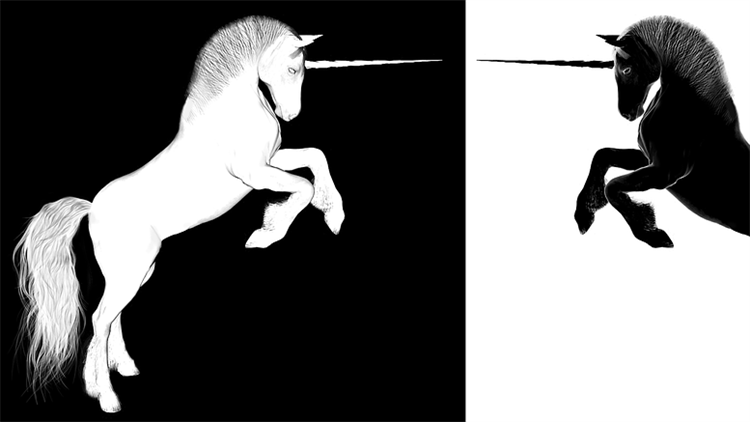 Unicorn status is either a great ambition or an over-hyped goal depending on your view. But growing tomorrow's European proptech success stories to a $1 billion-equivalent valuation will take a more mature European ecosystem of financial capital, skilled people and bags of collaboration.
Europe inevitably compares itself to the US and China – the headquarters of the global lion's share of proptech unicorns. But like in any evolving industry, there isn't clear consensus across European proptech about how best to pace a growth story.

Charlie Wade is the Managing Director, UK of New York-headquartered leasing and asset management processes specialist VTS. The company reached unicorn status when it raised a $90 million Series D investment round led by Brookfield Ventures in May. VTS has raised eight funding rounds totalling $187.4 million in a steadily paced way since 2012.

"There's no reason why there shouldn't be and won't be more technology companies in the property sector that reach unicorn status," says Wade.
Market opportunity

"If you look at a fast-growing company aiming to reach unicorn status then they need market opportunity, and we have that in Europe across big markets such as France, Germany and the UK," he says. "The global real estate industry clearly has the market opportunity and there's still plenty of space to innovate."

Maria Gross, Managing Director of Germantech in Berlin that provides "innovation as a service" to tech startups, says there is merit in a more sustainable approach.

"A preferable approach is where companies prove their business concept, take a step-by-step approach and pivot where necessary, rather than pumping money into a company." Attempts should be made to try to avoid a scenario where a company is "too big to fail", she says.

"Over the next two to three years we'll see big companies in proptech but not unicorns," she adds. "Offering good products and services – and jobs."

Whatever the preferred route to growth, European startups and scaleups need a steady flow of financial capital, ample talent supply and supportive local and international support networks to achieve their ambitions.
Free-flowing capital?

While more venture capital investors have developed a focus on European proptech, the investment community is split between generalists and specialists. There are also strategic investors among property companies making investments into tech and proptech startups, such as JLL's $100 million Spark fund. And large real estate companies like Signa Innovations are adding to the diversity of capital.

For Faisal Butt, Founder and CEO of London-based specialist proptech venture capital firm PI Labs that focuses on seed opportunities, there needs to be more funding at all stages of the startup lifecycle.

"We're seeing more Series A funds coming in and I still think there is a dearth of late-stage investors," says Butt. "That's not the case in the US where Fifth Wall has filled the gap well, but in Europe we don't have the equivalent. So, there's a very good opportunity for late-stage VCs to come into Europe."

Some Series A funding rounds have recently featured much bigger tickets than usual. Oslo-based construction software company Spacemaker raised €22 million in June, led by London-based investment firm Atomico and Stockholm-based Northzone.

VTS's Wade agrees that there is there is plenty of capital for good ideas at the seed and Series A stages. "My personal view is that whereas seed and Series A investment will be for the many, the larger Series B, C, D and E investments will be for the few," he says. "You won't see as many of these investments, which is the right thing."

"What you'll see is later-stage funding going to companies that add value today and have the ability to grow and scale," Wade explains. "Does your business model work today, are you able to operationalise, and are you able to prove that you are making good head-roads into a market opportunity?"

Late-stage impetus

So what will spur on the Series B, C, D and E investors to take part? "We'll need to see more exits," says PI Labs' Butt. "We haven't seen enough successful exits yet, but I do believe they're coming. In our own portfolio, as companies develop and go from Series A, to B, to C, there is good potential."

However, some early-stage funding ecosystems are enthusiastic but may take time to warm up to the opportunities, which has some bearing on the later-stage investors backing scaleup companies.

In Germany, for example, there are well-known founders from the Rocket Internet generation that have exited their companies and have x millions to spend on tech startups. Also, there is a growing community of family offices of second-generation Mittelstand – small and medium-sized enterprises – that have been given an angel fund by their parents to invest in projects that are of strategic interest to their businesses.

"Those angel networks are a lot harder to tap into because they are very private and are based outside of Berlin," says Edward Fowler, Head of Startups and Partnerships at Factory Berlin, an international community of innovators. "Once you get into that network though there is a very good sharing culture."

That said, the US, and to a lesser extent the UK, have deeper pockets of risk appetite than investors in some local markets across Europe. "For some standout companies, including those that have come out of Entrepreneur First, they have found it easier to raise money in London rather than in Germany," says Fowler.

Pan-European ecosystems

Europe's top innovation hubs in cities such as Amsterdam, Berlin, London and Paris are truly international talent magnates. The challenge for scaling companies is to attract and retain experts that are in high demand such as software engineers, sales teams and M&A specialists with experience of scaling a tech business.

"When we see how much talent we have in Europe, including in Central and Eastern Europe, it is super easy to bring talent from other locations to Europe's main cities," says Germantech's Gross. "I always encourage people to look at the talent that's around us."

With a current team of 200, Wade says that managing headcount growth and deployment over the next 12 months will be a "staggering" undertaking for VTS. "It requires a whole team and a very professional and sophisticated HR team that's done it before to really support us," he explains.

"As a technology company, you're competing with every technology company out there, whether it's for software engineers, product, sales and account manager hires. Every other technology company is looking for the talent and skills that we are looking for."

The other pressing challenge for Europe is to take a Europe-wide view: creating networks to form a powerful and collaborative ecosystem. While many eyes fall on European Union and European Commission programmes to stimulate a regional approach, Brussels is not known for agile and nimble approaches. According to Gross: "Our take is that it has to be private companies and initiatives or NGOs that have to take the task on."