Can proptech save the retail sector
In PropTech
09:00, 07 June 2019
652 Views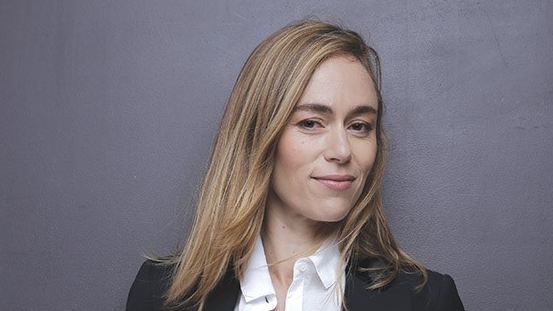 A Q&A with Julie Villet, CSR Manager and Director of Unibail-Rodamco-Westfield (URW) Lab.
"Boring retail is over"
As a premier developer and operator of flagship shopping destinations, Unibail-Rodamco-Westfield (URW) is in a privileged position to experience retail's unprecedented and accelerated transformation. "The industry's mutation is more than just a trend", says Julie Villet, CSR Manager and Director of URW Lab.
Can proptech (digitalization, technology) save the retail sector?
The retail sector is strongly evolving and proptech is driving massive changes in three main areas. Firstly, the way we collaborate with retailers has evolved, particularly in the range of services we can bring to them. Secondly our relationship with our suppliers, as new tech developments can improve the way we work with more efficiency and better quality, and finally the way in which we interact with the customers who visit our shopping centres in search for an ever more distinctive experience.
Will the number of retail outlets decrease over the coming years?
Boring retail is over, there is no room for average value proposition. The retail sector will likely be much more unified, breaking barriers between the offline and online worlds. At the same time, shopping should become much more individualised, thanks to a smart use of data but also to the rise of new technologies allowing personalisation.

What are the major macrotrends shaping the retail environment?
Three major trends are shaping the retail environment. The first is "omnichannel as the new normal". Customers expect a rich and seamless experience across all channels. Another important trend is the evolution of customer's needs: they demand a more experiential and personalised retail experience. And they encourage retailers to be socially and environmentally responsible in what they do. The third major trend is the rise of atomised experiences and services: we want everything and anything, anywhere and everywhere! This is why we develop mixed-use destinations and support omnichannel transformation. Visitors, shoppers, customers are looking for destinations where they can combine leisure with wellness, shopping with dining, working with relaxing; places where they can be together with friends and family, meet new people and be surprised.
Can you give some concrete examples of successful shopping centres and how they use proptech to attract customers?
Westfield Century City is an iconic flagship shopping centre in our portfolio where we have developed a White Box solution: highly flexible, completely fitted and technology-enabled customisable stores that brands and retailers can use as pop-up stores for events or short term leases for example.
Which retail brands are doing particularly well at the moment adapting to new realities?
The most thriving brands are those that have been able to reinvent themselves to provide a distinctive experience. This is why influencer brands such as Kylie Cosmetics are generating so much craze. Some leading legacy brands such as the Inditex group brands (Zara, Bershka) or Selfridges are doing very well: they have been able to adapt and drive the digital transformation to answer customers' expectations such as customisation, full brand experiences and seamless shopping. Digital native brands are another interesting example, as they are going from clicks to bricks. These brands have the ability to offer new immersive in-store experiences that are very different from what we know today: retail stores conceived to welcome customers in a 360° full brand experience. Think of Casper's sleep stores!
URW Lab has an annual Grand Prix Commerce, now in its 13th edition. Is it open to international participants?
For the first time this year, I am thrilled to be a member of the jury for the Grand Prix Commerce Unibail-Rodamco-Westfield. This was initially launched in France, but our goal as an international operator of flagship shopping destinations is to help young retailers grow faster. So to continue this experience further, our Grand Prix is expanding abroad: it will be launched in Spain this year.
You also have an Innovation Champions program that encourages your own staff to come up with innovations. How does this work?
The programme offers the opportunity to any Unibail-Rodamco-Westfield employee to take on responsibilities and to lead an innovative initiative within the Group. It has recruited nearly 80 participants since the beginning, and has involved employees from all functions and all Unibail-Rodamco-Westfield countries. The programme aims at nurturing an innovative mindset within the Group and giving collaborators the chance to discover and work on innovation related topics such as fashion upcycling or bio-based materials for construction purposes.
URW has a policy to not mentor, coach or host start-ups. What is the idea behind this?
We used to coach and host start-ups, but we soon realised that the French start-up ecosystem, and especially in Paris, was becoming very mature and our relationship with start-ups has evolved over time. Start-ups were actually more interested in a business partnership and mentorship to co-build pilots in our shopping centres, and not so much in being hosted. Our collaboration is hence very much business-driven: we test the solutions with the thousands of visitors in a one of our shopping centres. If the solution is fruitful, we scale it throughout the portfolio.