Arcadis teams up with software firm to make cities of the future more mobile
In News
17:40, 28 May 2019
1572 Views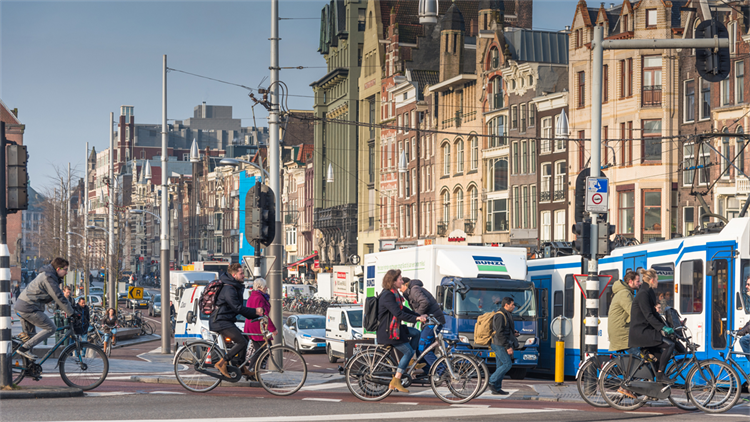 Arcadis, the global environmental planning and consulting firm, has joined forces with logistics software specialist PTV group to devise solutions that will improve mobility in cities.
The two companies plan to use mobility data to predict the needs of tomorrow's city dwellers. Technologies such as self-driving vehicles, smart traffic lights, environmental monitoring and building data modelling can be used to synchronise urban planning and management.
Computer modelling can also be used to anticipate mobility needs by simulating a range of scenarios. The technology has the potential to be used by vehicle manufacturers, logistics service providers and urban planners.
PRV has already developed an integrated platform for Mobility-as-a-Service (MaaS) that covers a portfolio of advanced component technologies that efficiently plan, manage and operate all MaaS services.
Arcadis engineers and modelling specialists also have experience with PTRV's software. The Darmstadt-based company is developing a MaaS concept for Amsterdam's central business district.
'We are looking forward to partnering with PTV and working together to deliver more opportunities to use mobility data in planning and managing tomorrow's urban mobility,' said Stephan Ritter, Arcadis Group executive responsible for innovation and transformation.
'Our expertise in consultation, engineering and planning will be enhanced by PTV's state-of-the-art tools.'
Vincent Kobesen, CEO of the PTV Group, aded: 'It is important for us to form strategic partnerships that improve mobility in our global cities – from urban development to specific proposals for transport. Our co-operation with Arcadis is an important milestone that combines the best software with the best consultancy.'