Amro Partners invests in loan provider Proportunity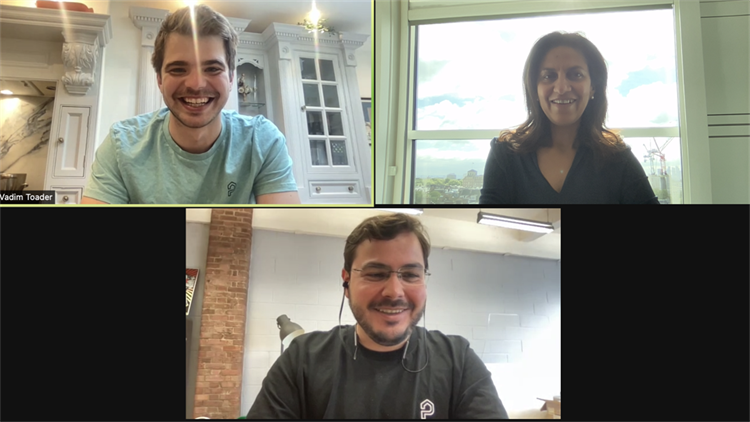 Amro Partners has invested in Proportunity, the equity loan provider enabling buyers to purchase homes with a 5% deposit, as part of their Series A funding round.
The fintech start-up, launched in 2016 by founders Vadim Toader and Stefan Boronea, helps homebuyers afford homes worth up to £150,000 (€175,700) more by boosting their deposit with an equity loan, similar to the government's Help to Buy scheme which is set to end in 2023 and is limited to the new build market only.
Proportunity has helped buyers acquire £50 mln+ worth of homes so far, helping hundreds of people access home ownership, with loans available to buyers on any type of property including second-hand homes in urban centres across the UK.
Amro Partners launched its venture investing activity in April this year with the aim of investing in Proptech and Fintech B2B and B2C SaaS start-ups that make an outsized impact in the built environment.
Amro has taken a thematic approach and is focused on three areas: environmental sustainability; financial inclusion; transactional efficiencies. Following its recent investment in the Fintech blockchain solution Coadjute, Amro is on track to achieve its goal of making ten new investments in the first twelve months.
Amro will work with Proportunity as co-investor and strategic advisor, providing deep residential market insights and captive understanding of the lifestyle choices and motivations of millennials and potential first-time buyers.

Ami Kotecha, head of venture investments at Amro Partners and director on the board of the UK Proptech Association, said: 'Proportunity's AI-driven solution uniquely addresses crucial cashflow gaps that prevent buyers from accessing the properties they want to buy, due to the difficulties in raising a sufficient deposit.
'This Fintech investment supports one of our themes on financial inclusion, with Proportunity's customers benefiting from improved long term financial outcomes that arise from home ownership.'
Vadim Toader, CEO and co-founder of Proportunity, said: 'We are incredibly grateful to have Amro join Proportunity's prestigious list of investors. In the UK there is a £100-200k gap between what buyers want and what they can afford, mainly caused by the 4.5x income max mortgage and high deposit requirements.
'We look forward to working with Amro on our mission to solve this problem and make home ownership possible for everyone.'
From top left, clockwise,: Vadim Toader, co-founder and CEO, Proportunity; Ami Kotecha, head of venture investments, Amro Partners; Stefan Boronea,co-founder and CTO, Proportunity.