Adoption of technology 'imperative' for creating value in real estate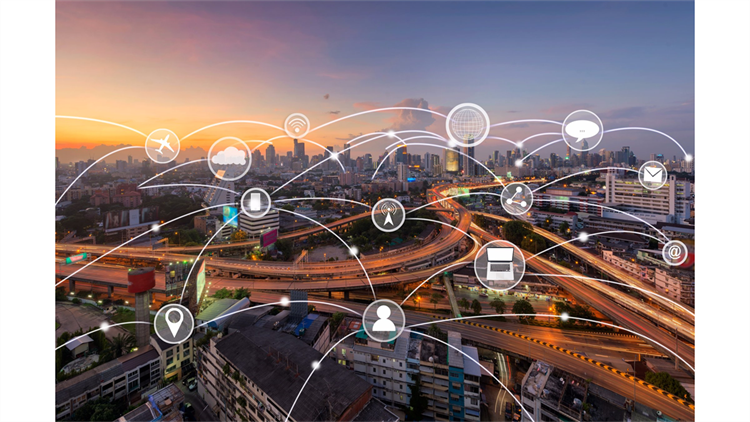 The adoption of technology is now an imperative for the future of real estate, according to a new report, Shaping our Cities, from Irish property company Iput.
Produced in collaboration with global engineering firm Arup, Shaping our Cities reviews how the real estate industry is changing and how new business models must adopt digital technology to create value.

Global investors, occupiers and asset managers including LinkedIn, WeWork, Allianz Real Estate, CBRE Global Investors, UBS, Twitter and Knotel were all interviewed for the survey.
'There is now a critical need for the real estate community to invest in sustainable buildings and the public realm,' said Niall Gaffney, Iput CEO. 'The value of technology in servicing the needs of investors and occupiers will influence the shape of the real estate sector over the next decade.
'Drawing on this research, we can apply global best-practice to our projects for the benefit of our future occupiers and support long-term returns for our shareholders,' Gaffney added.
Data requirements
The report reveals that real estate investors want more granular asset level data to evaluate the sustainable performance of their investments. On the other hand, real estate occupiers want quality office spaces to attract and retain talent but also with more flexibility within the office environment.
'Real estate has always shaped cities, and technology has always shaped real estate. However, despite the pace of technological change over the past decade, the real estate industry has been slow to adapt – one study puts real estate behind other industries by as much as five years,' said Léan Doody, ARUP Europe digital property and smart cities leader.
'That is now changing. We are seeing business models evolve and real estate owners and investors adapting to capitalise on the potential that technology brings. Our research identifies the changing ways that we are looking at real estate investments; how we are adapting to the changing world of work; and building more sustainable buildings and business models,' Doody added.
The report suggests that both the climate crisis and the evolving structure of the industry are driving change.
As tenants demand more flexible space and support from landlords to deliver new services and investors require more data, new business models will emerge, supported by user experience design.
The report concludes that approaches to creating smart buildings and the growing number of real estate technology leaders, will create more opportunities to successfully deploy digital solutions to address tenant and investor needs.