22 Bishopsgate appoints NewFlex to run incubator space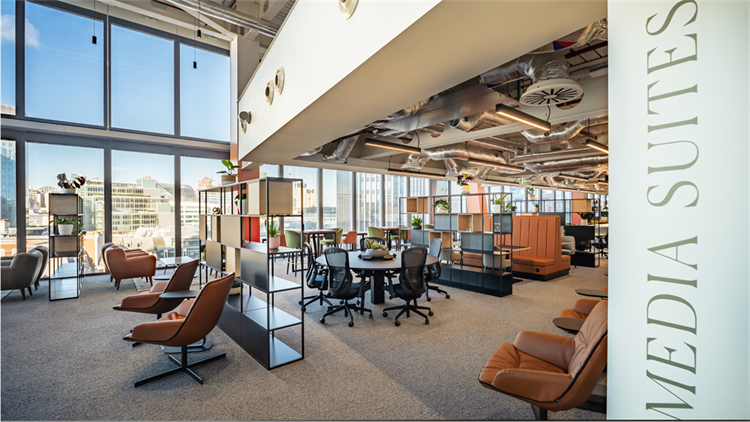 NewFlex, a 'space-as-a-service' operator with 50 sites across the UK, has been appointed to curate and manage the incubator and innovation workspace at London office 22 Bishopsgate.
To be known as The Exchange (branded as XCHG) and specifically targeting start-ups, scale-ups and SMEs, the 14,000 ft2 (1,300 m2) flexible office and co-working space on Level 7 will be NewFlex's most significant space as-a-service project to date.
Said Steve Jude, CEO of NewFlex: 'We are delighted to unveil The Exchange – a new era of flexible membership-led spaces to suit the modern working world.
'As we emerge from the pandemic, many people are looking to re-engineer their work-life balance. We believe that The Exchange is part of the solution to finding a new way of working.'
As part of an agreement between 22 Bishopsgate and the City of London, 50 memberships within The Exchange will be reserved as incubator space for small businesses with high growth potential.
Qualifying businesses will receive a 50% booking discount against market rates, allowing them to access a quality of workspace, amenities and proximity to a broad range of types of size and sectors of business that would otherwise be unavailable to them.
Qualifying companies must have been trading for less than five years, employ fewer than 10 staff and exhibit a high growth potential.
'Our vision is to create a new inclusive community where creativity and ideas can flourish, giving SMEs and entrepreneurs who crave flexibility the right environment to grow their businesses.
'All of this is underpinned by a truly world-class development and team, where every aspect from holistic wellbeing to sustainability has been considered from the outset,' Jude added.
Occupying the entire seventh floor at the building, which stands 62 storeys tall, The Exchange will also provide a members lounge with views across London, meeting rooms and events space, media suites for content production, such as podcasts and video recording, streaming and editing.
It will also feature a 60 seat auditorium that will host an ongoing programme of workshops and talks.