2150 closes urban sustainability tech fund at €268m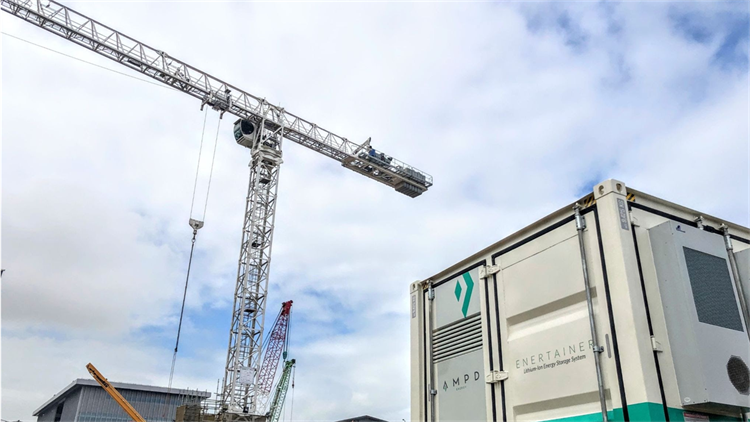 Venture capital firm 2150 has announced the final close of its debut Urban Sustainability Technology Fund at €268 mln.
The firm reported funding from new investors including Credit Suisse, a client advised by AIMS Imprint of Goldman Sachs Asset Management, the Norwegian sovereign climate investment company, Nysnø, the BMW Foundation and Woven Capital, the investment arm of Toyota's Woven Planet Group.
The final close comes six months after the first close of the fund, with the entire fundraise completed in just over twelve months. Since the first close in February 2021, the total footprint of real estate developed, built or managed by 2150's investor base has more than tripled to 430 million ft2.
Christian Jølck, partner and co-founder at 2150, said: 'Many parallel technologies need to be deployed concurrently at scale within the next decade to fight our climate emergency.
'At 2150 we want to become a significant contributor to reaching The Paris Agreement and focus on the urban environment, which represents 70% of GHG emissions.
'We seek not only to be an investor, but also a facilitator of urban transformation through our platform with strategic investors likeCredit Suisse, the BMW Foundation and Woven Capital.
'Finally, to drive this impact we are hiring a Head of Sustainability to help define the pathways towards sustainability and quantitatively track and report our impact, which currently is tracking at 1.6 GT CO2.'
2150 has made several important investments since launching and announcing the initial backing of CarbonCure Technologies, which lowers the CO2 footprint of concrete.
Its latest investment in carbon accounting specialist Normative, which enables organisations to account for their full carbon footprint including their supply chain, reinforces 2150's' commitment to measurable objectives, and in backing tools to allow organisations to tackle the climate crisis.
Other new investments made since the first close include Aeroseal (whose technology seals HVAC air ducts and building envelopes and significantly increases their energy efficiency),
Nodes & Links (who deploys algorithms to allow sustainable infrastructure projects to be delivered on budget and on time) and (which electrifies the construction site and minimises harmful pollutants).
At scale, 2150's initial portfolio has the potential to mitigate over 1.6 gigatonnes of CO2, or more than the annual emissions from Germany, UK, France combined and with the additional funding, 2150 bolsters the pool of capital at its disposal to build its debut portfolio of approximately 20 companies, each with the potential to become a gigacorn, a commercially viable company able to mitigate or capture 1 gigatonne of CO2 per year.
Launched in February 2021, 2150 is investing across all layers of the urban environment, from new materials and automation in construction, to algorithms making buildings more efficient, to sensors and software that improve the health, safety, and productivity of its citizens, and the data and tools that help mitigate the carbon footprint of our cities.
2150 is incubated and anchored by Northern European real estate private equity platform NREP, and by Chr. Augustinus Fabrikker, Novo Holdings and Denmark's Green Future Fund.