What proptech VCs expect from 2019: "Another banner year!"
In PropTech
01:00, 04 March 2019
1734 Views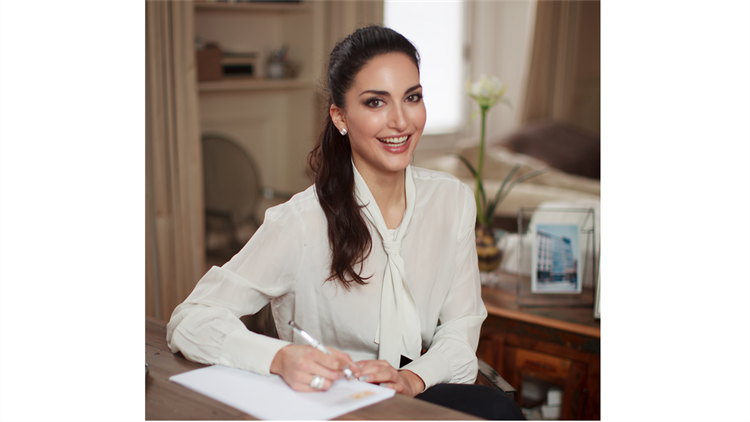 2018 was a great year for investment in proptech startups – and 2019 promises to be even better. That is the clear message from five proptech venture capitalists (VCs) interviewed by Angelica Krystle Donati, entrepreneur, proptech expert and author.
"The investment numbers are insane", says young real estate entrepreneur and proptech expert Angelica Krystle Donati. "Investment in proptech will continue to grow strongly in 2019."
Donati, CEO of the Donati Immobiliare Group, a property development and investment company operating in Italy, the UK and the US, which grew out of the family business Donati SPA, a 40-year old Italian construction company, follows the international proptech market as few others. She regularly writes about proptech on Forbes.com and Property Week, and is a venture partner of Concrete, a London-based proptech venture platform with a focus on disruptive property technology, founded by Taylor Wescoatt.
For Forbes.com, Donati interviewed five proptech venture capitalists from the US, the UK and continental Europe, about their experiences in 2018 and expectations for 2019 and beyond:
"All the VCs agree that 2018 was a banner year both in terms of investments, small and large, and of the number of milestone exits", says Donati.
She notes that "Awareness of proptech as one of the fastest growing tech sub-sectors is increasing as investors start to get a sense for the magnitude of its disruption potential. The industry kept the momentum from 2017 going in 2018 and, according to the MetaProp Mid-Year 2018 Global PropTech Confidence Index, 96 percent of investors are planning to make either the same number or more proptech investments in the next 12 months."
Here are some of the main challenges, opportunities and trends spotted by the VCs.
Challenge: gap between startups and traditional real estate world
Ricardo Schaefer of Loric Ventures: "The prevailing gap between the tech and VC ecosystem on the one hand, and the 'traditional' real estate world on the other is the prevailing challenge for this year and beyond…. Real asset allocations globally are increasing; however, the underlying operating systems and processes in real estate have largely remained unchanged, giving rise to tremendous value-add potential for the benefit of the entire real estate stakeholders universe including investors, managers, intermediaries, and occupiers."
Challenge: multifamily industry risks falling behind
John Helm of RET Ventures: "The multifamily industry is still suffering from a slow sales cycle and, consequently, slow adoption cycles for promising new technologies. While large amounts of venture capital have flowed into rent tech, it has been concentrated into just a few verticals. As a result, many verticals that owners and operators care about are being overlooked."
Opportunity: facility management looking for a champion
Taylor Wescoatt of Concrete: "FM [facility management] is crying out for a champion. We've seen WeWork's latest news, but some of the big players like Mitie will need to take a position on how they'll move toward value creation. Sensors and smart buildings will start to show some winners."
Opportunity: more US funds investing in Europe
Faisal Butt of Pi Labs: "In 2019 we'll see more US funds and strategic investors investing in British and European proptech start-ups", and that as the market grows it will become more challenging for investors and founders to make the perfect match. As more start-ups enter the proptech sector, there will be a weeding out of low-quality, under-performing start-ups that are not well capitalized or have sub-optimal teams."
Trend: proptech in construction
Aaron Block of MetaProp: "I love construction tech right now. There is so much room for improvement in operations, materials, safety, financing, and more. (…) I hope that the frequently laggard US real estate industry continues to invest in innovation and to take queues from peers in Europe and Asia."
Trend: more activity in rent tech
John Helm: "First and foremost, there will be an increase in the number and quality of entrepreneurs that are attracted to rent tech that will yield more high-quality companies and ground-breaking products in the space. RET is particularly excited about home automation and amenities services that provide multifamily owners and managers with simple solutions to complicated tenant experience problems. Robust point solutions will continue to emerge within rent tech and proptech but there will soon be a need to stitch all of the current solutions together to create a seamless resident experience."
Trend: proptech in B2B solutions
Ricardo Schaefer: "I am excited about B2B solutions across the real estate construction, management, and investment verticals. I am seeing a clear trend towards B2B across the real estate value chain, in particular, institutional and commercial real estate investment, development and management. We will probably also witness more companies emerging in the early part of the real estate value chain, in particular around planning and project management. This includes construction tech where there are exciting new models looking to consolidate the supply chain for building materials, for instance."
Trend: smart apartment technology
John Helm: "The real estate industry has shown a strong interest in adopting new technologies that enhance the experience of owners, operators, and residents, with a particular focus on smart apartment technology".
Aaron Block is co-founder of New York-based early stage proptech VC MetaProp
John Helm is MD of Utah-based RET Ventures, an industry-backed early stage VC firm focused on helping build disruptive technology companies with a focus on rent tech
Taylor Wescoatt is founder of Concrete, a London-based proptech venture platform founded to meet the growing need for seed and Series A investments
Faisal Butt is founder and Chairman of London-based Pi Labs, Europe's first proptech-focused venture capital fund of Pi Labs
Ricardo Schaefer is a serial proptech investor and co-founder of London-based and Berlin-based Loric Ventures, a newly established proptech focused VC
Angelica Krystle Donati's favourite proptech field: construction
"Maybe I'm biased because my family business is in construction, but I see tremendous potential for innovation here, particularly in better process management. Construction is one of the most inefficient verticals right now. The industry can easily save 40% on costs if it becomes more efficient. But it's difficult, because it is an artisanal business. There are lot of people involved."
"The proptech revolution in construction is only just beginning. There is a world to win in workflow management, security management, real-time tracking. I expect hugely disruptive technology in this space that will fundamentally change how the construction sector works."
Source: Angelica Krystle Donati, Proptech VCs share their thoughts on 2018 and expectations for 2019 Forbes.com