VTS expands landlord services with Rise acquisition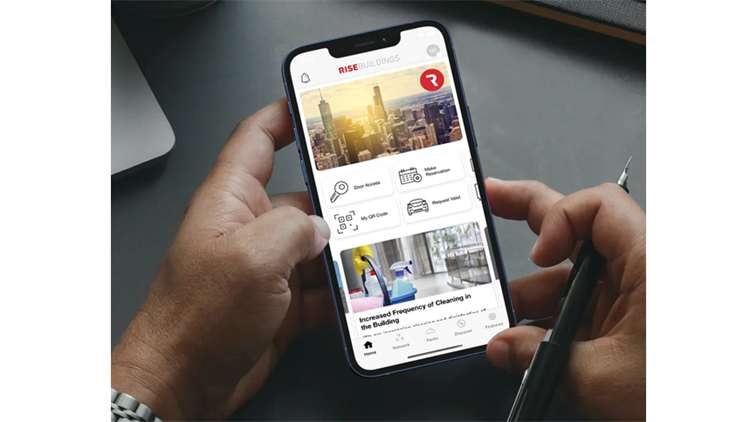 Commercial real estate technology platform VTS has entered into an agreement to acquire Rise Buildings, to broaden the firm's existing offerings for landlords.
Rise Buildings is the property operations and tenant experience technology company used by landlords including Blackstone, Hines, and CIM Group. By utilising multiple hardware and software solutions it generates insights from tenant engagement, building management and activity, according to VTS.
Rise's technology is currently used by landlords globally, from North America to Europe, Africa, and Central America. Its solutions include access and visitor management, health and safety, property operations, and tenant experience.
The technology integrates directly with in-place building management systems, access control, and sensor systems, as well as amenities and elevators, generating advanced data and analytics to enhance property asset management.
Nick Romito, CEO at VTS, said: 'In acquiring Rise, VTS will continue to expand and strengthen the value our customers already receive from our platform, with new capabilities that will be more critical than ever as landlords focus on renewing existing tenants and reducing vacancies in the coming months.
'By integrating Rise into the VTS offering, our aim is to redefine the category of tenant experience and provide landlords with a full-service platform that continues the journey of digitising the entire asset experience.
'After an extensive evaluation, we believe Rise has the right approach, technology, and team; our landlord customers agreed and welcomed the decision.'
As part of the acquisition, Prasan Kale, CEO and co-founder of Rise Buildings, will join the VTS team in the newly created position of managing director, where he will oversee the strategic direction of Rise within VTS.
Rise customers will benefit from expanded support and R&D investment to deliver even more capabilities. VTS expects to integrate Rise into the VTS global platform at a future date, enabling VTS customers to manage their portfolio-wide leasing, tenant engagement, and building management activities from a unified platform.
Kale said: 'We've long admired Nick and the VTS team, particularly for the way they've modernised our industry's approach to leasing and asset management.
'Joining forces with VTS will give us the ability to accelerate the delivery of the best-in-class technology offerings landlords need now more than ever to emerge from COVID-19 unscathed.
'This combination positions us for future growth, and ensures tenants have the information and capabilities to return to work safely.'