Skanska partners with Innogy to invest in proptech firms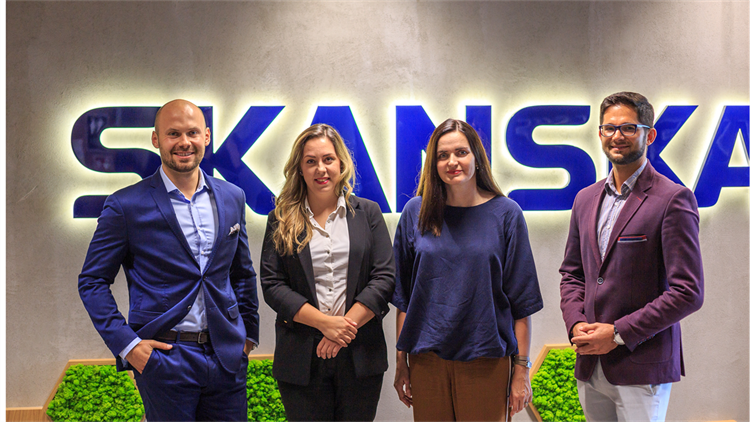 CEE-headquartered Skanska Commercial Development Europe has formed a partnership with German energy company Innogy to invest in and mentor property technology start-ups.
The deal has been struck by Skanska with the energy firm's Innogy innovation hub, a fund which invests in proptech and contech (construction technology) firms.
Skanska will collaborate with proptech and contech start-ups from around the world within the innovation hub portfolio, with a view to implementing some of their solutions towards the end of the year across Skanska office building investments in Poland, Czech Republic, Romania and Hungary.
'Cooperation with start-ups in the proptech and contech areas is of major importance to us because, as a developer and general contractor for office building investments, Skanska is responsible for the entire project lifecycle,' said Anna Tryfon-Bojarska, innovation manager at Skanska's CEE office unit.
With buildings responsible for 40% of global energy consumption, the construction and building industry is a key focus area for the innovation hub, which prioritises energy saving. Innogy said it had promoted 'smart building' ideas for some time.
Under the agreement, Skanska and Innogy will focus on key areas such as data analytics from building systems, user comfort, and improvements in the construction process.
So far, within the framework of the cooperation, Skanska's representatives have participated in several sectoral conferences for start-ups organised by Innogy innovation hub in Germany and Israel.
'We see huge potential for innovation in the building industry and believe that, in time, buildings may become an individual 'client' of energy companies of the future,' said Alina Prawdzik, CEE managing partner for Innogy innovation hub.
'In Skanska, we have a partner able to use this vast potential to increase the efficiency of space use, optimize building productivity and safety, and enhance the wellbeing of building users,' Prawdzik concluded.
The Innogy innovation hub has created a €162m portfolio (as of December 2018) through investing in disruptive individuals, start-ups and early stage businesses, and has provided opportunities for nearly 90 start-ups and scale-up companies to collaborate, according to the firm.