Siemens and Lynx help UK council with LED overhaul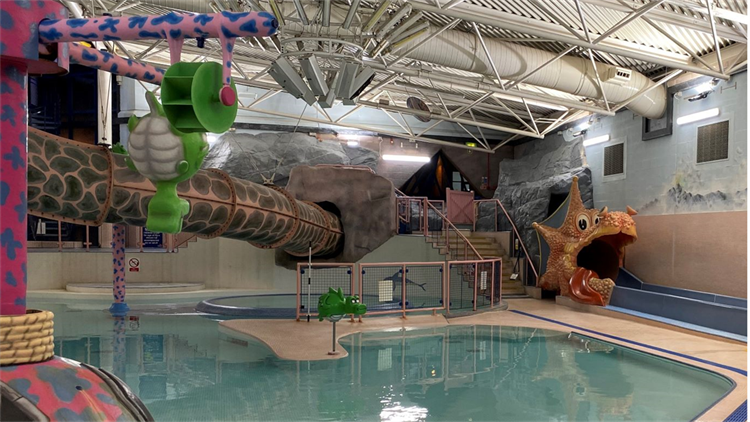 New energy-efficient LED lighting systems have been installed across Stoke-on-Trent City Council's property portfolio in a nine-month project to enhance the lighting environment across the estate.
German multinational Siemens Smart Infrastructure partnered with Lynx Group, turnkey LED lighting specialists, achieving annual energy savings worth £205,663, according to the team.
In total 5,440 energy-efficient LED luminaires were installed, saving the council 1,413,785 kWhrs per annum. The joint investment scheme has also cut carbon emissions of 437 tonnes each year. while the new lighting systems have reduced lighting loads by 76%.
Councillor Carl Edwards, cabinet member said: 'We have a responsibility to our residents to ensure we get the very best value for money throughout the running of our operations and this scheme has helped deliver greater efficiencies and saved money for the city.
'In addition, we have significantly reduced carbon emissions in our key public buildings which supports our commitment to protecting and improving our environment. By entering into this agreement with an industry leader we have delivered improvements in our public buildings with reduced running costs, which has been good news for people in the city.'
The new energy-efficient lighting systems have been installed in the Civic Centre and Town Hall, in Stoke; Swann House administrative centre, John Street Multi-Storey Car Park, in Hanley; Gladstone Pottery Museum, in Longton; Hanley Market, and in three sports and leisure facilities – Fenton Manor Sports Complex, Dimensions Leisure Centre and New Horizons Sport and Leisure Centre.

On the initiative, Carl Ennis, managing director Siemens Smart Infrastructure said: 'We are delighted to have supported the council in its mission to drive down energy costs and reduce carbon emissions across the district. This has been an ambitious upgrade, spread across multiple sites and public buildings, that has delivered significant financial and environmental savings.
'Against a backdrop of rising energy costs, shrinking budgets and a demand for lower-carbon targets, the move to a modern energy-efficient lighting system has provided both better value for taxpayers and a sustainable greener environment for the future.'
Siemens Smart Infrastructure is contracted to fit and maintain the new systems, supplied on a 10-year lease, which are guaranteed by the manufacturer as part of the agreement.