Proptech and sustainability strategies could prove upside of pandemic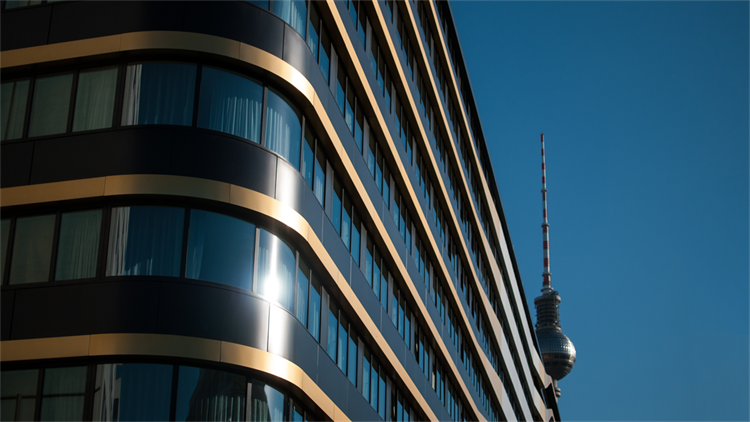 Digital transformation has never been more important for the real estate industry, with the acceleration of proptech adoption and a greater drive towards sustainability likely to be two positive upsides of the coronavirus pandemic, according to Jörn Stobbe, CEO of Union Investment Real Estate.
Stobbe was speaking at Union Investment Real Estate's PropTech Innovation Summit 2020, hosted in partnership with proptech ecosytem GermanTech, moved online to facilitate greater participation in times of social distancing.
The firm's fourth annual competition to determine the best nascent proptech firms in Europe switched up its approach to share the prize money for the PropTech Innovation Award 2020 equally between all 18 finalists, rather than selecting overall winners in half a dozen categories. 'It's more about strategic alliances than competition at the moment. It's fairer to share the prize money amongst them right now,' explained Stobbe.
Instead, participants and virtual delegates had the chance to hear a raft of Europe's brightest proptech leaders discuss their proprietary solutions to bring efficiency to the industry, alongside speakers from sector heavyweights including Drees & Sommer, Sonae Sierra, RICS and Generali.
Sessions ranged from topics such as smart living to connected hospitality, the future of retail and office premises, as well as gauging the impact digital processes may have on the industry.
Documents and data efficiencies
Digitisation and data room specialists Architrave hosted a panel discussing the best routes for property companies to improve their decision making, featuring young tech leaders from firms including Tower360, Blocksquare, and Rentivate.

Julian Vogel, founder and co-CEO of Tower360, explained how his firm was helping landlords re-appropriate possession of data across their portfolios, and speeding up the acquisition of information.
'Our mission is to help institutional asset managers fix data and workflow issues,' Vogel said. 'Looking at the industry today, I see two challenges as to how it is structured. Property owners often outsource roles to managers, who may even be operating in different time zones. Handling data is very resource intensive.
'At a landlord level, our clients typically have workflows on different systems that don't flow to one another. This was fine on the whole in the last few years, because the real estate industry was making a lot of money. But today, firms have to become more data driven - and that's where we come in to play.'
Denis Petrovic, CEO of blockchain specialists Blocksquare, shared the potential of tokenisation. 'We discovered a few years ago how you can transfer the value of a real estate asset into digital shares,' he said. 'Just as the communications industry followed an incredible digital evolution, from paper to email and beyond, so blockchain is revolutionising real estate and real estate values.'
Thorsten Kröger, founder and co-CEO of Rentivate said: 'We founded Rentivate to bring a new level of flexibility into commercial leasing. Via our platform, you can make an appointment for an on-site view, or negotiate and close contracts.'
'Now, more than ever there's a need for efficient decision making,' agreed Maurice Grassau, the panel's moderator and CEO of Architrave. 'The industry needs ways to be able to make the right decisions as quickly as possible. Proptech can facilitate that.'
Important of standards
Lars Scheidecker of Union Investment Real Estate suggested that during and after the coronavirus crisis, standards would be more important than ever to bring speed to decision-making processes.
He added: 'Asset managers have the overall responsibility for property performance, and need to be able to access all the data that directly and indirectly affects that.' He explained that Union Investment was currently very strongly focused on KPIs to support tenant management, and was finding the need to track more closely elements such as requests for rent reductions or credits ending.
Commented Patrick Woodall, Architrave shareholder: 'From an investor perspective, there was already a lot of money out there before Covid-19 looking for a home. The pandemic has - as all seismic events - made people very nervous. Funding rounds have become much more challenging, but in order to gain an alignment between people who are investors and businesses themselves, we have to be able to see the relevance of what they are offering in times of crisis.'
He added: 'The way forward for proptech is creating universal applications. What has emerged in the current crisis, is that not only is resilience important to make a proptech interesting, but also its scalability.'