Proptech Flatfair demands aid for residential landlords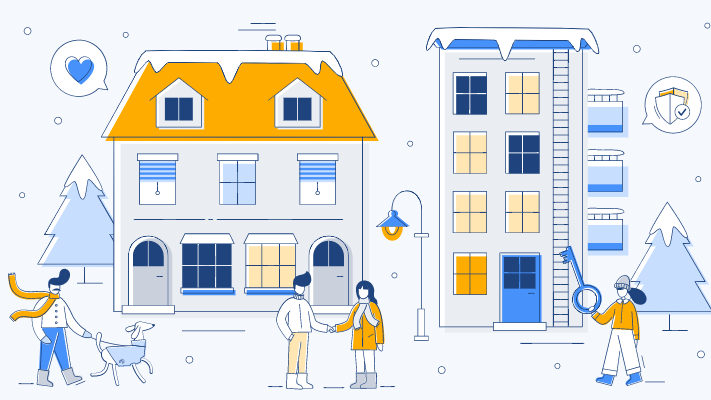 Rental payments platform Flatfair has called on the UK government to protect property owners, in the light of new research suggesting that more than half of private landlords have lost rental income as a result of Covid-19.
A survey carried out by the UK's National Residential Landlords Association (NRLA) for the fourth quarter of 2020 found that 56% had lost rental income as a result of the pandemic, with 12% having lost more than 20% of that income.
Moreover, nearly a third of respondents suggested they were now likely to exit their investments, or leave the industry altogether.
Franz Doerr, Flatfair CEO, commented: 'Landlords should not be expected to prop up the rental market yet that is exactly what has been allowed to happen.
'Mountains of unpaid rent are piling up at the feet of landlords who are powerless to do anything about it. The government, therefore, must act urgently to protect the long-term interests of tenants by keeping them out of inescapable debt, while ensuring landlords are being treated fairly.
'Unlike Scotland and Wales, England still hasn't launched a tenancy loan scheme — which would provide struggling renters with a means to cover the cost of their tenancies.'
Doerr added: 'Communication between both landlord and tenant is key during these uncertain times, and renters who are worried that they may soon find themselves in financial distress should let their landlord know as soon as possible.
'Flatfair's new Resolve platform, for instance, is a free online portal backed by the ministry of housing, communities & local government which allows tenants and landlords to quickly and transparently negotiate rent arrears repayment plans.'
Ben Beadle, chief executive of the NRLA said: 'Although most landlords have done everything they can to help tenants affected as a result of the pandemic, we have now reached the end of what they are able to do.
'Ministers need to develop a proper plan to sustain tenancies and help the rental market recover. This needs to include a financial package to enable tenants to pay off any arrears built as a direct result of the pandemic.'