Pi Labs selects warehouse platform Fulfilld for first US investment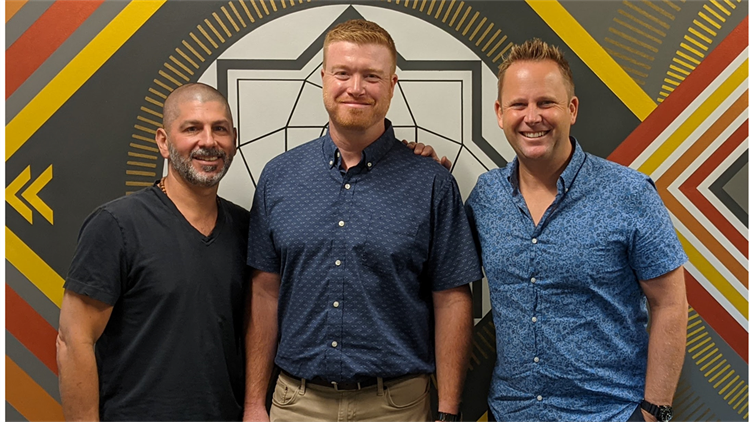 Europe-headquartered proptech VC Pi Labs has selected logistics platform Fulfilld for its first US investment.
Fulfilld, a Denver based warehouse management orchestration platform raised a total of $2.5 mln in an oversubscribed seed funding round, led by TenOneTen Ventures and co-led by Pi Labs.
Other investors in the round included seed stage venture fund Matchstick and former CEO of Amazon's worldwide consumer business, Jeff Wilke.
The company was launched by serial entrepreneurs Yosh Eisbart, Michael Pytel, and Rick Fischer who previously founded and bootstrapped enterprise software and services firm NIMBL, ultimately selling to a publicly traded European competitor in 2018.
At the time of their exit in August 2020, NIMBL was a recognised innovation thought leader within the enterprise software and services space boasting over 300 employees and customers around the world.
Fulfilld is the only location-aware warehouse management orchestration platform leveraging real-time workforce activity, focused on optimising core warehousing operations via a machine-learning system directing tasks between humans and robots, according to its founders.
Its cloud-based technology - powered by digital-twin warehouse virtualisation, 5G, and ultra-wide band connectivity - is targeted at enterprise midmarket customers within the warehousing, manufacturing, wholesale distribution, consumer packaged goods, automotive, and third-party logistics industries.
As ecommerce growth continues to drive rapid expansion in warehouse operations, global spending on warehouse management systems is expected to reach $24 billion by 2028.
Fulfilld's technology aims to achieve an estimated overall efficiency improvement of 15-20%, resulting in reduced labour requirements; an important consideration given challenges posed by worker shortages and the resulting supply chain blockages in the sector.
Fulfilld marks the fourth venture together by Fulfilld's founders, as they target expansion in the US followed by other global geographies in response to growing demand from warehouse operators for warehousing orchestration systems.
Yosh Eisbart, co-founder and CEO of Fulfilld, commented: 'Michael, Rick, and I - and the entire Fulfilld team - are thrilled to be partnering with such an amazing group of investors in building our dream software and hardware start-up from the ground up.
'Fulfilld is founded on decades of experience, industry-knowledge, passion, and grit within the enterprise world along with an intimate understanding of what warehousing operations truly need.'
Faisal Butt, CEO and founder of Pi Labs, said: 'Fulfilld is one of the most exciting solutions we have seen developed within the logistics sector, filling a large void in terms of enhancing warehousing operations, particularly at a time of growing labour shortages and supply chain disruption.
'This investment marks our first investment out of the US. We were impressed by the traction Fulfilld has achieved in the US and saw an opportunity to help accelerate their growth and expansion here in Europe.'