Pi Labs appoints former rugby player to research team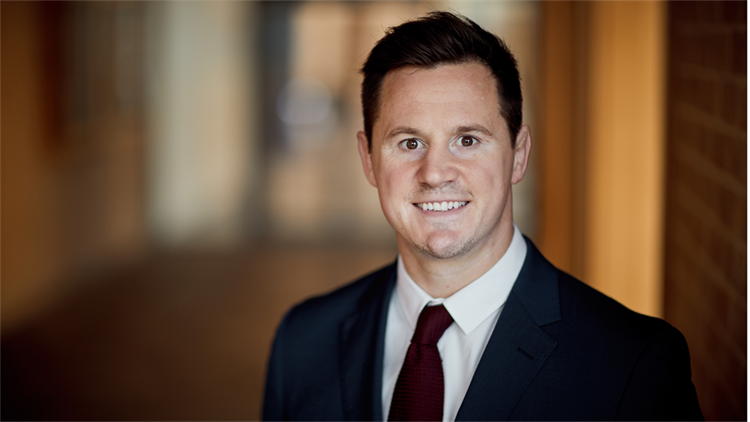 Proptech venture capital firm Pi Labs has appointed former Saracens' rugby player and proptech expert Andrew Saull as research associate.
Saull joins from the Oxford Future of Real Estate Initiative where he has previously co-authored a number of publications on digital transformation in the real estate industry.
This includes the PropTech 2020 report: 'The future of real estate', from Saïd Business School (Oxford University), written alongside leading academic researchers, Professor Andrew Baum and Dr Fabian Braesemann.
Saull said: 'Having always taken an interest in real estate, working under Professor Andrew Baum I developed both an intense interest and insightful knowledge base into proptech.
'I was always aware of Pi Labs as a visionary VC investor within the space, an early entrant into proptech, playing such an active and successful investment role.
The future of the real estate industry will be dependent upon its ability to adapt to key societal, environmental and economic challenges, through actioning the insights provided by ever novel digital technologies.'
Faisal Butt, founder and CEO at Pi Labs, said: 'We are continually on the lookout for the best talent and strategic partners to strengthen our growing businesses and to support our diverse range of portfolio companies across Europe.
Andrew's focus on research and thought leadership will help us to delve further into the drivers that are transforming the real estate and construction sectors, providing strategic insights for our LPs and portfolio companies.'
Prior to working at the Oxford Future Real Estate Initiative, Saull enjoyed a successful 10-year career in professional Rugby Union. During this time, he won the English Premiership in 2011 with London based club Saracens and he represented England Second team on numerous occasions.
Saull holds a First class BSc in Financial Economics from the University of London and an MSc in Sustainable Urban Development from the University of Oxford. His dissertation was written on the barriers to adoption of smart building technologies.
The expansion of the company's research and strategic advisory capabilities follows the first close of Pi Labs' third fund, which is projected to invest into 50 proptech companies over five years across UK and Europe, almost doubling Pi Labs' portfolio to 100.