OnTheMarket inks partnership with rental platform Canopy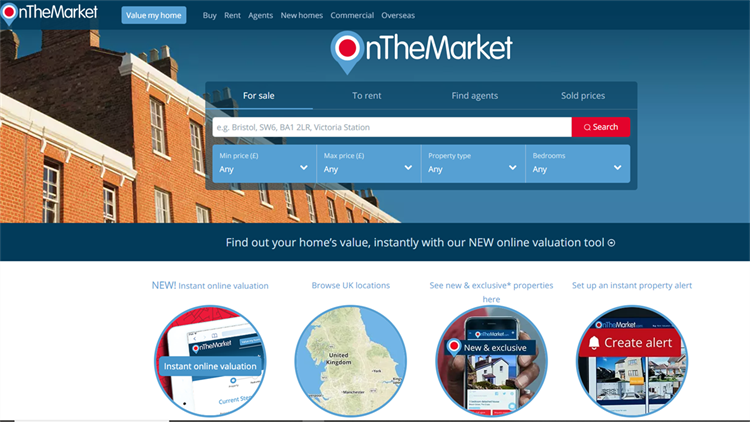 OnTheMarket, the majority agent-owned company which operates the OnTheMarket.com property portal, has signed a 12 month exclusive commercial partnership with Insurestreet, trading as Canopy, the award-winning tenant referencing platform.
The partnership will enable OnTheMarket to provide its agent customers with free comprehensive tenant referencing, including employment and landlord references, for all tenancy applications.
Canopy's RentPassport includes Experian credit history, adverse financial history and provides verification of identity and address along with Know Your Customer, Anti Money Laundering and other information. The Canopy and OnTheMarket rental platform will be live in July 2021.

This partnership follows OnTheMarket's recently announced commercial partnership with Sprift Technologies Limited to provide agent customers with free Market Appraisal Guides.

Jason Tebb, CEO of OnTheMarket, said: 'Our partnership with Canopy is a direct result of feedback from our agents and is a further progression of our OnTheMarket platform.
'With the private rental sector currently estimated to comprise almost 6 million households in the UK and growing, this offers us the opportunity to create more leads and value for our advertisers.

'It's another step forward for OnTheMarket in providing products and services that support our agent customers and we look forward to sharing other exciting developments in due course.'

Tahir Farooqui, founder and CEO of Canopy, commented: 'Our partnership will enable OnTheMarket to provide a differentiated tenant referencing solution at no cost to their agency clients, as well as generating qualified applicant leads.
'We believe our digital and mobile-first platform is the most sophisticated solution for everyone involved in the rental transaction and we're delighted to be working with OnTheMarket to bring this to a wider audience of agents and consumers.'