OnTheMarket completes Glanty takeover for residential advantage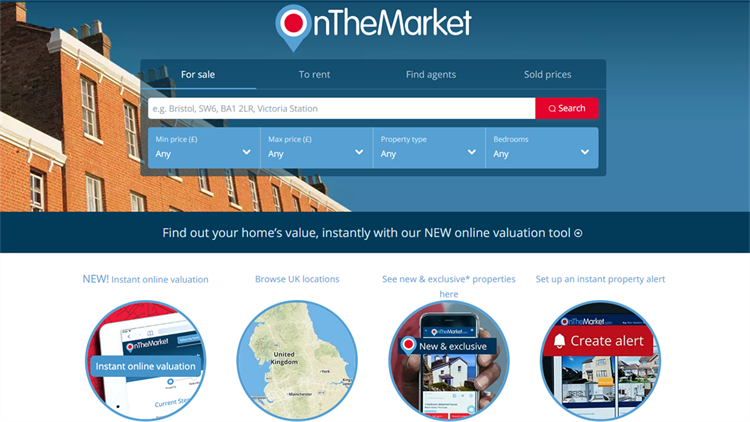 OnTheMarket, the majority agent-owned company which operates the OnTheMarket.com property portal, has exercised its call option to acquire the remaining 80% of Glanty, a proptech firm specialising in residential lettings.
OnTheMarket initially bought a 20% stake in Glanty in December 2019.
Proptech Glanty is the owner and developer of a suite of software products and services designed to cut costs and increase revenues for estate and lettings agents.
Jason Tebb, OnTheMarket CEO, commented: 'Since I joined the group in December 2020, the team and I have built an ambitious roadmap of product and service innovations for the next 12 months.
'As part of our strategy, we'll be integrating Glanty's products into our offering, to create even better value for residential sales agents, lettings agents and housebuilders.

'By building tools that will assist them in gaining a competitive edge we will support increased efficiencies within their businesses, providing them with best-in-class software.'
At the time of OnTheMarket's initial investment, Glanty's primary product was 'teclet', an automated portal for the lettings industry which manages the lettings process end-to-end, from the creation of a tenancy through to its management to renewal.
In the period since that investment, revenue from sales of teclet has increased as its customer base has continued to grow and further new products offering similar efficiency savings for the estate agency sector have been developed.
This includes a range of API partnerships which are expected to accelerate OnTheMarket's digital commerce strategies, offering agents the opportunity to earn income by directly presenting buyers, sellers, tenants and landlords products and services that they can purchase at appropriate points in their property journey.
Upon completion of the call option, OnTheMarket will enter into a share purchase agreement pursuant to which it will acquire the remaining shares in Glanty for an initial consideration of approximately £1.5 mln (€1.74 mln) plus a revenue and Ebitda based earnout arrangement. OnTheMarket will also be required to repay shareholder loans of approximately £1.4 mln on completion.
Glanty's revenues grew by 76% in the year to 31 December 2020 to £876,000, compared to £497,000 in 2019.
OnTheMarket expects Glanty may require some limited investment in the immediate short term, as it seeks to further develop its products and services.