Moda Living links up with IoT firm to automate building management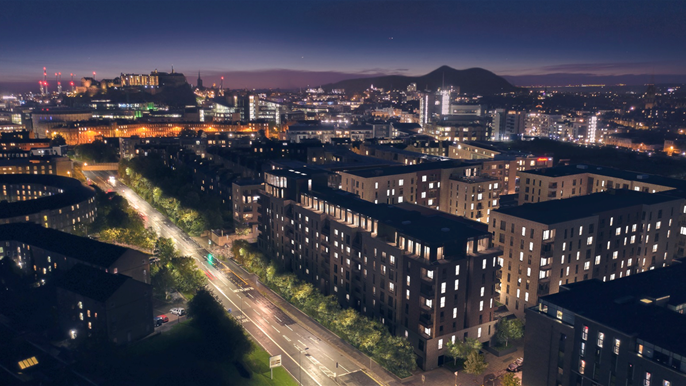 UK private build-to-rent (BTR) developer, Moda Living, has announced a partnership with proptech provider Utopi, to construct a complete digital infrastructure and optimise smart building technology across Moda's entire development portfolio.
According to the firm, Utopi's building management automation tools will improve Moda's building operations and sustainability by identifying problems with energy consumption, faulty maintenance equipment and systems, amongst others, ahead of time.
Utopi's IoT multi-sensor will be installed throughout Moda's residential communities to measure humidity, temperature, CO2, light, noise, motion and occupancy, creating a wellness score.
The sensors will automatically respond to adjust the environment to exercise real-time control of air-conditioning, security and lighting systems, optimising the space for residents and saving money on energy costs.
The main benefit of Utopi's technology is the live nature of the data capture, Moda said.
Oscar Brooks, director at Moda, commented: 'The technological advancements of IoT in real estate will forever change how we interact with the structures in which we live and work.
'We need to ensure that Moda is truly tech-enabled - to really understand the behaviour of our residents and help us build the best homes of the future. Moda is a vertically integrated housing brand, and Utopi is the cornerstone supplier for our new build-to-rent operating system.'
In response to Covid-19, the technology will enable Moda to maximise the safety and health of their residents by facilitating social distancing, informing cleaning regimes and managing the ongoing operation of the building safely, using real-time data through the platform, the firm added.
Moda residents already use the MyModa App, allowing them to book amenities and engage with the building management team. With the help of Utopi, IoT enabled devices will also be controlled and linked via the mobile app.
Jonathan Burridge, CEO at Utopi, commented: 'Moda is the biggest and fastest-growing purpose-built BTR company in the UK and our brief was to keep them at the cutting edge by helping deliver innovative smart building technology for their portfolio.
'By using tech to change the way buildings are designed, we create safer spaces and better places to live. We are always looking ahead at Moda's next development to they continue to lead the way in technological advancements in the BTR space.
'We support their mission to become the greenest BTR in the country, and IoT and data analytics has a leading role to play in a Net Zero Carbon world, helping reduce or avoid consumption, whilst saving residents and owners money, and greatly enhancing the living experience.'
Lora Brill, associate at JLL commented: 'The use of IoT technology is an innovative step for Moda to advance its market-leading strategy in promoting a happier and healthier home environment. It will enable Moda to deliver optimal air quality, light and temperature - all essential for residents' wellbeing - with great agility as well as further optimising their portfolio with accurate time-based data.'
Moda is the largest privately funded build-to-rent platform in the UK and has £850 mln of projects under construction, representing the first phase of its £2.5bn pipeline of over 7,500 rent-only homes.