MetaProp names Monica O'Neill as partner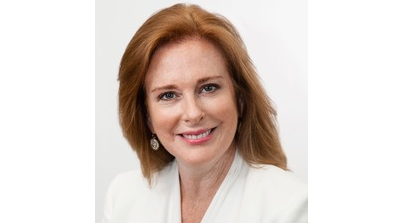 MetaProp, the largest venture capital investor in early stage proptech globally, has appointed real estate private equity executive Monica O'Neill as a partner to drive the expansion of the firm's institutional client base.
The targeted growth across international markets will be aligned with MetaProp's successful proptech accelerator programme, in collaboration with Columbia University in the US, which aims to boost the next generation of innovative scale-up companies that will lead the digital transformation of the real estate industry worldwide.

Over the past 30 years, O'Neill has helped build high profile emerging and mid-sized investment management firms in the US and Europe, including raising more than $10 bn (€8 bn) as a partner and head of investor relations for real estate private equity companies AEW and Tristan Capital Partners.
At MetaProp, she will oversee investor relations for endowments, foundations, pension funds, insurance companies, and sovereign wealth funds and be based in Washington DC.

Aaron Block, MetaProp co-founder and managing partner, said: 'Monica has deep real estate and asset management relationships around the world and is a proven leader in fundraising, client relations, and global marketing.
'We've known her for a number of years and are confident that Monica's long experience will be invaluable for MetaProp in accelerating the further globalization of the firm's business and introducing institutional investors to our portfolio companies that will represent the future champions of the proptech industry.'

O'Neill said: 'The potential for proptech to transform real estate investment processes and productivity, as well as ESG technologies, in the fight against global climate change, are truly enormous. Real estate's pivotal role in economies and yet its dependence on traditional business models means the industry is the next great prize in tech investing.
'Institutional investors and private wealth managers are increasingly recognizing the opportunity and do not want to miss the train. MetaProp co-founders Zach Aarons and Aaron Block literally wrote the book on proptech and I can't think of a better global VC firm in the sector to be joining.'