M7 Regional E-Warehouse REIT starts trading on IPSX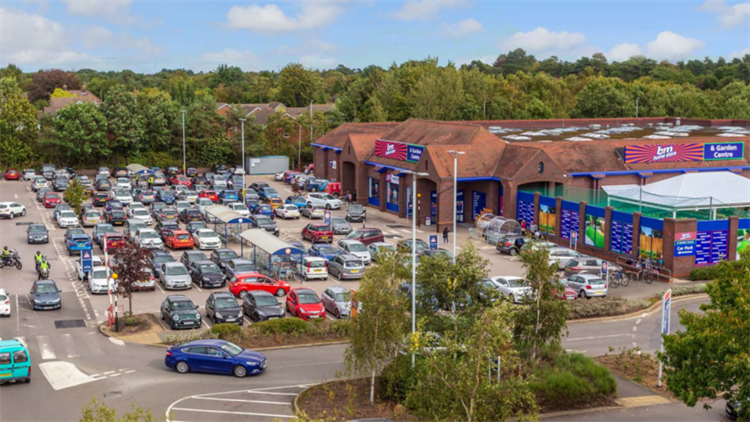 The M7 Regional E-Warehouse REIT has commenced dealings on the wholesale market of the International Property Securities Exchange (IPSX).
IPSX is a new Regulated Investment Exchange regulated by the FCA and is the world's first such exchange dedicated to the initial public offering and secondary market trading of institutional grade commercial real estate assets.

James Max, chairman of M7 Regional E-Warehouse REIT PLC, commented: 'M7 Regional E-Warehouse REIT will own a high-quality portfolio of retail warehouses, which will be immediately income producing. We believe e-warehousing is a sub-sector that will remain highly defensive to online retailing, offering products that consumers want to see and touch.
'Furthermore e-warehouses are typically found in convenient, at edge of town, locations that are not only ideal for omni channel retailing but also are well placed and easy to convert for last mile fulfilment and other warehouse uses.'
Richard Croft, executive chairman of M7 Real Estate, added: 'Momentum on IPSX continues to build with the admission of M7 Regional E-Warehouse REIT.
'M7 REIP VIII Investors recognised the multiple benefits of a listing on IPSX, including being a part of the UK REIT regime, which we expect to improve efficiencies and net profitability.
'The closure of a number of open-ended real estate funds over the last year has led to a reassessment of the nature of commercial real estate investment, with IPSX offering investors quick and equal access to investment in real estate through securitisation and daily liquidity.'
Comcluded Max: 'The company's portfolio has proven its resilience during the Covid-19 pandemic, recording strong rent collection, with a number of occupiers able to stay open during the lockdowns.
'The strategy for the company will be a continuation of that of the previous Fund, with ongoing asset management activities to enhance the ESG credentials, income stream and capital value of the portfolio.'