Klépierre unveils VivaTech start-up winners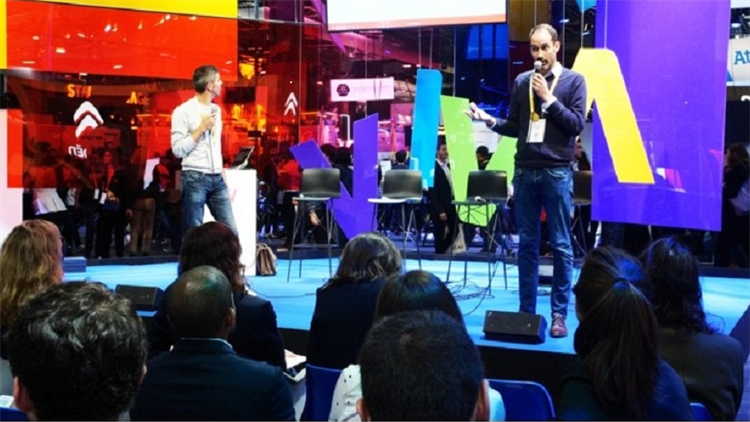 Pan-European shopping centre specialist Klépierre has unveiled the winners of its start-up competition at the fourth VivaTech event, in partnership with Microsoft.
Nascent proptech initiatives were invited to co-create the shopping centre of 2030, using the themes of customer experience and corporate social responsibility. Wishibam, Veertus and Zerowaste Biotech won this year's challenges out of a hundred applicants.
'These challenges are a fantastic opportunity to co-create tomorrow's shopping centre in contact with an ecosystem of start-ups that have so much to share with us thanks to their agility, creativity and understanding of the stakes and changes in retail,' said Élise Masurel, director for marketing, digital and innovation at Klépierre.
Winning formula
For this year's challenges, Klépierre selected two strategic themes: renewing the magic of the customer experience, and corporate, social and environmental responsibility.
Wishibam won the first challenge for an application allowing customers to click and reserve products offered by the retailers of any given shopping centre, enabling users to try the products on site and eventually buy them, a solution reconciling offline and online retail.
For the first time this year, digital communities from 20 Klépierre shopping centres in Europe were offered the possibility to elect their favourite start-up via Facebook.
The winner of the public prize was Veertus, which created an in-centre booth that matches users silhouettes with the latest fashion collections.
Zerowaste Biotech won the sustainability prize for a solution that makes it possible for shopping centres and retailers to convert their food waste into energy on-site in just 24 hours.
The finalists pitched their solutions before a jury comprising the executive board of Klépierre, Microsoft representatives and the group's major partners such as Etam, H&M, Maisons du Monde, Lacoste, Sephora and Renault.
Each winning start-up will be given special access to Microsoft's incubator partners and key meetings with Klépierre's retailer partners. The two start-ups selected by the Klépierre jury also earned €10,000.
VivaTech, the international innovation convention, was held on 16–18 May in Paris.