How to value "the world's smartest square km"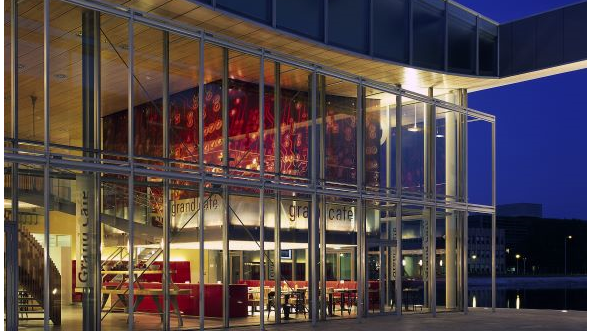 Eindhoven, the fifth Dutch city in size and home to a famous Technological University, has become the undisputed high tech centre of the Netherlands. By Eduard Voorn and Wabe van Enk
Early in 2019, three European banks – ABN Amro, Helaba and Berlin Hyp – issued a €500 million loan to the High Tech Campus (HTC) Eindhoven in the Netherlands. Since 2012, when HTC was acquired for €425 million from Philips by Ramphastos, an investment vehicle of Dutch entrepreneur Marcel Boekhoorn, the campus has become the Silicon Valley of the lowlands. Yet tech clusters are not yet seen as a mature asset class in real estate.
It was technology giant Philips, after it was founded in 1891, that turned the village of Eindhoven in a great city. So when that company, known globally for its light bulbs, televisions and videorecorders, decided in 1997 to move its head office to the more cosmopolitan city of Amsterdam, it was a great shock to the region. The future of "Philips-town" looked bleak.
Fast forward more than 20 years and the reality has turned out far better than anyone believed possible. Eindhoven, the fifth Dutch city in size and home to a famous Technological University, has become the undisputed high tech centre of the Netherlands. It is home to a number of global high tech leaders, such as ASML, IBM, Intel, NXP, TomTom, Shimano, and many others – including numerous start-ups and spinoffs from Philips, such as Signify, the former Philips Lighting division. Indeed, Philips itself, now transformed into a healthcare and medical technology company, still has three major office buildings in the city.
Most of these companies – more than 185 – cluster together on the city's High Tech Campus (HTC). Their 12,000 researchers, developers and entrepreneurs specialise mostly in Health Care, Energy and Smart Environments. The key to its success is precisely this "ecosystem" of specialised companies and organisations that provides immense added value, which the companies would not be able to tap into in an isolated location. (Factoid: to improve exchange of knowledge and communication, the companies on the campus are not allowed to have their own restaurants.)
"Since we bought HTC in 2012, we worked on the ecosystem", says Jan Willem Neggers, partner in Ramphastos Investments and responsible for its real estate investments. "We have developed new buildings together with tenants. We only build when we believe the tenant has a connection to what is going on at the campus." According to Neggers, the bank loan amounts to 60% of the appraisal value of HTC, which would imply that HTC is worth €800 million, almost double the purchase price.
Neggers says "we absolutely don't regret we invested in this type of real estate" and adds that Ramphastos has no intention of getting out any time soon. "The investment of €500 million will help us to further develop HTC. We are talking to some interesting high tech parties who are considering setting up shop here. And we will be repurposing a number of buildings, so we don't expect to be fully occupied until 2026."
Research from Buck Consultants International, done in 2018, commissioned by the Dutch Ministry of Economic Affairs, confirms that Dutch innovation clusters such as HTC are performing very well. Employment in them rose by 22% to 47,000 in five years, more than three times the rate of overall employment growth. The number of companies grew by 30% to 2200.
Yet Buck notes that this type of real estate is not considered by investors as a mature asset class. Neggers confirms there is still a lot of uncertainty in the market about tech clusters. "We are often asked by other investors and developers to participate in their investments in campuses. We help them by sharing our knowledge."
High tech clusters: a new asset class?
ABN Amro, the mandated lead arranger for the €500 mln bank loan to High Tech Campus Eindhoven, selected two German banks, Helaba and Berlin Hyp, as co-lenders. For ABN Amro, says Bas Rutten, the leader of the trusted advisor deal team, finding co-financers has become a "core activity". Banks are required to limit their risks since the financial crisis in 2008. As a result, competitors have become partners.
One of the most important parameters for the bank is the loan-to-value, which, according Jan Willem Neggers, Managing Director of HTC and partner at Ramphastos Investments, is less than 60%. Crucially important for the investors are the business model and the cash flow. HTC has always had an occupancy rate of over 95%, with a mix of long-term and short-term contracts. There is also enough space for future growth.
According to Marco Hoogervorst, a member of the deal team, "HTC is not part of a traditional asset class, such as offices or retail, so you have to understand the business model and to estimate the social impact of the investment. One of our advertising slogans is 'banking for better', so this is where we can show that we put this into practice." He adds that "if we learn how businesses on a campus like this grow, we can use that knowledge in other places as well."