Equiem launches tenant retention tool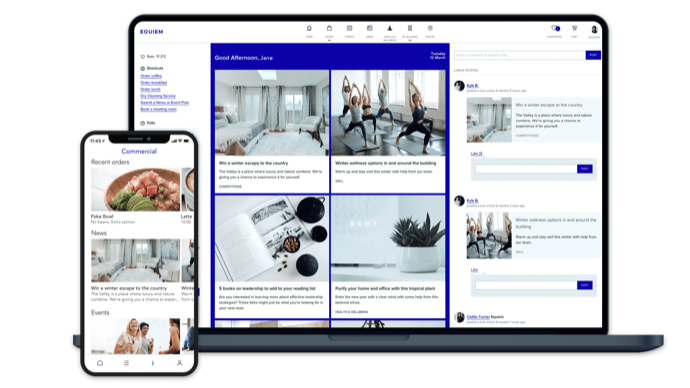 Global proptech firm Equiem has launched its first leasing analytics dashboards to directly inform leasing and retention strategies.
The dashboards will help the tenant experience platform provide landlords with direct insights into what their tenants want, think and feel, Equiem said.
Tenant retention is one of the most important challenges that landlords and leasing teams face, especially as companies worldwide rethink their office footprint as a result of Covid-19, according to the firm.
Gabrielle McMillan, CEO of Equiem, said: 'Every time a tenant uses an Equiem product the data is anonymized, synthesized and presented to the property manager, owner and/or leasing team in detailed feeds on the new leasing dashboards.
'The data can easily be sliced to provide insights that help owners build tailored retention strategies for each individual tenant. Landlords and leasing teams armed with this level of detailed data will undoubtedly fare better during lease negotiations throughout this difficult cycle.'
With the tool, owners are able to identify at-risk tenants for re-engagement campaigns and direct resources by pinpointing the content, products, services and events each individual company's employees consume.
To better understand specific tenant demands, Equiem has also upgraded its polls functionality, allowing landlords to target individual tenants with specific questions to further inform their engagement strategies. This information helps landlords better understand tenant sentiment about a variety of subjects, from Covid-related concerns to what services or retailers a tenant would like to see added to the building, the firm said.
'As we enter the heart of the fall, many employees continue to work from home, with most office space seeing well below 50% utilisation, especially in major markets,' said McMillan. 'Low utilisation poses major risks for landlords looking ahead to leases expiring in 2021 and 2022. It's crucial to have a clear and focused strategy to retain these tenants.'