Colonies plans Belgian expansion following €191m raise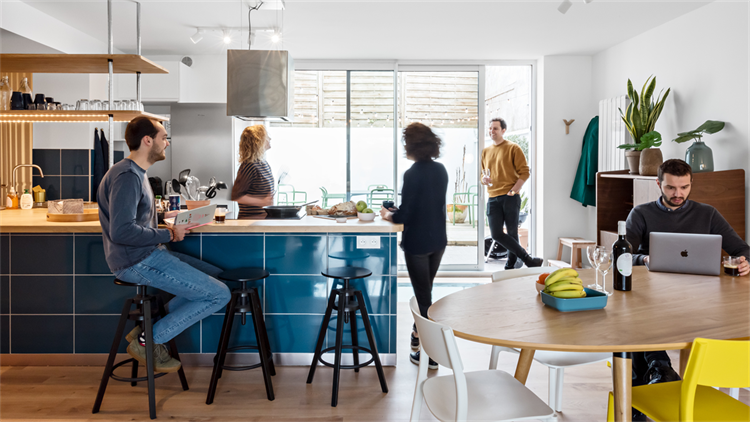 French co-living operator Colonies has teamed up with real estate consultancy Anixton to expand into Belgium, after raising €191 mln from several funding rounds.
Anixton has been appointed to help Colonies search for opportunities in Belgium, targeting developers, investors and owners of properties of all sizes.
François Roth, managing director and co-founder of Colonies, said: 'The aim is to offer them our know-how as a designer and operator of co-living spaces as well as an attractive financial proposal: long-term rental income, with rents higher than those generally observed.
'It's low risk since the model has shown its resilience during the current health crisis. Our ambition in Belgium is to create more than a thousand rooms over the next three years.'
Roth added:'In addition to this partnership with Anixton, we are in advanced negotiations with major local investors and developers to accelerate the establishment of our presence on Belgian soil.'
Vincent Gérin, managing director and founder of Anixton, added: 'Co-living is becoming very widespread in Belgium and is attracting an increasingly diverse population.
'This concept makes perfect sense in a country as cosmopolitan as Belgium. We are already working on the potential of offering more than 100 rooms to the market in the short term.'
Since the Covid-19 crisis, in Belgium and beyond, co-living operators have managed to stay on course, with occupancy rates close to 100%, according to Colonies research.
Shared housing is becoming increasingly dominant in Brussels, according to the Belgian Rental Observatory. The average age of housemates is 28, with 75% of them under 35 and two thirds single.
Data from the Belgian Federal Planning Bureau further reveals that nearly 46% of households in Brussels are made up of a single person. By 2060, growth is expected to be stable due to a younger and more multicultural Brussels population.